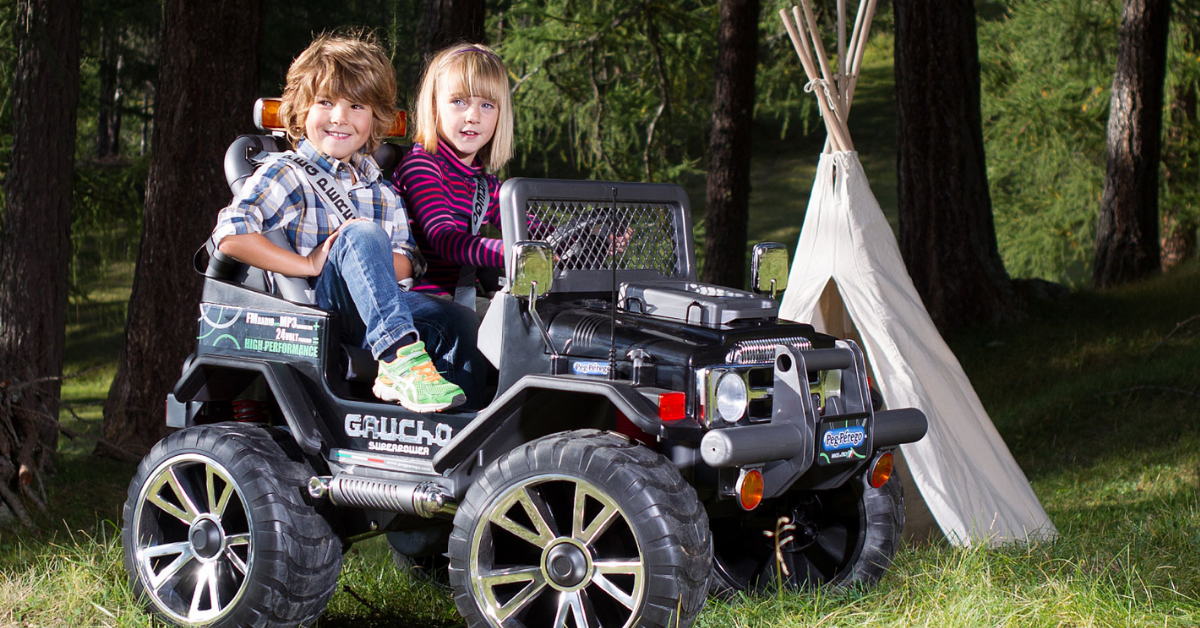 Why Outdoor Imaginative Play Is So Critical to Your Child's Development?

The Effect Of Outdoor Imaginative Play On Your Child's Development Cannot Be Understated.
Kids 7 years old and below are inclined to go through an important developmental stage. During this stage, they learn coordination skills, build self-confidence and creativity by testing their physical limits, exploring the environment and experiencing a powerful sense of freedom and adventure..
We are all well-aware that the current definition of 'play' has changed significantly since the days when we were growing up playing outside, pretending we didn't hear Mum and Dad's calls to come inside for dinner.
In the last 15-20 years, there has been an increasing cultural shift in society that has significantly restricted today's children from playing outdoors in an environment that encourages imagination and inspiration.
This is caused by a rising fear among parents for the safety of their children, and a sense that they need to keep their kids 'bundled up' in order to protect them, while technological advances and the ease of access to 'indoor activities' such as television, computers and games consoles has provided an alternative distraction.
While it is no crime to hand over your iPad to your little one to enjoy 30 minutes of peaceful silence here and there, it is essential to remember the importance of encouraging outside play that includes an interaction with the physical environment to develop fundamental motor skills and positive personality traits such as confidence and creativity.
"They are the ones waiting an hour to see you and are still giggling when you get in the room" - Dr 

Kathleen Berchelmann 
Dr Kathleen Berchelmann (@MomDocKathleen) is a paediatric specialist working at 3 separate children's hospitals and sees the most extreme cases of stressed, depressed and anxious kids. "It's frightening" she says, "They went to camp once, they say, and that was wonderful." But when she inquires about healthy activities in the kids' lives, almost none of them mention anything to do with outdoor play. 
Berchelmann says her most happy and carefree patients report opposite responses, these are the kids that were raised with the encouragement to explore outside and play with freedom, using their minds to create imaginary scenarios and adventures. "They are the ones waiting an hour to see you and are still giggling when you get in the room," she said.
This correlation between the mental well-being of our youth and the type of play they engage in during those important developmental years is worrying when you consider that on average, today's youth spend an average of just 4-7 minutes per day engaging in unstructured & imaginative outdoor play, yet spend more than 7 hours each day in front of a screen.
Outdoor play doesn't need to be considered a big deal, and while it is recommended that your child engages in outdoor play sessions several times per day, this doesn't mean you need to make long trips down to the park or playground multiple times every day.
If you have an outdoor space at your home, send them outside and encourage them to make up their own games. Help spark their imagination with some ideas, and before you know it, they will be choosing to ditch the iPad in favour of coming up with their own creative scenarios, expressing themselves playfully while breathing in the fresh air and engaging with the physical environment.
Kathleen Alfano (@KathleenAlfano), PhD is a world-renowned expert in the field of early childhood, child development, play patterns and trends in play and parenting.
Alfano recommends providing your child with toys that require balance and coordination, such as skates, scooters, bicycles, kids quad bikes and kids ride on cars that aid in enabling imaginative outdoor play while encouraging the development of motor skills, self-confidence and satisfying your child's desire for exploration.
These toys act as a catalyst for your child to develop imaginative play scenarios while remaining active and healthy in the physical environment.
So, mums and dads. What are you waiting for?
You are the biggest inspiration of all of your little ones, so lead by example and try to remain active in the outdoor environment too.
Take some time out of your schedule to engage in imaginative outdoor play time with your kids and ensure a healthy future (both mentally and physically) for the next generation.
 Want to find out more about toys empowering your child's imagination with outdoor play? Contact us and our helpful sales team will assist you. You may also check our website for our wide range of ride on toys that are safe for outdoor play and suitable for kids of all ages. If you're stuck, our ride on finder is always ready to help you find the perfect ride on that fits your requirements.