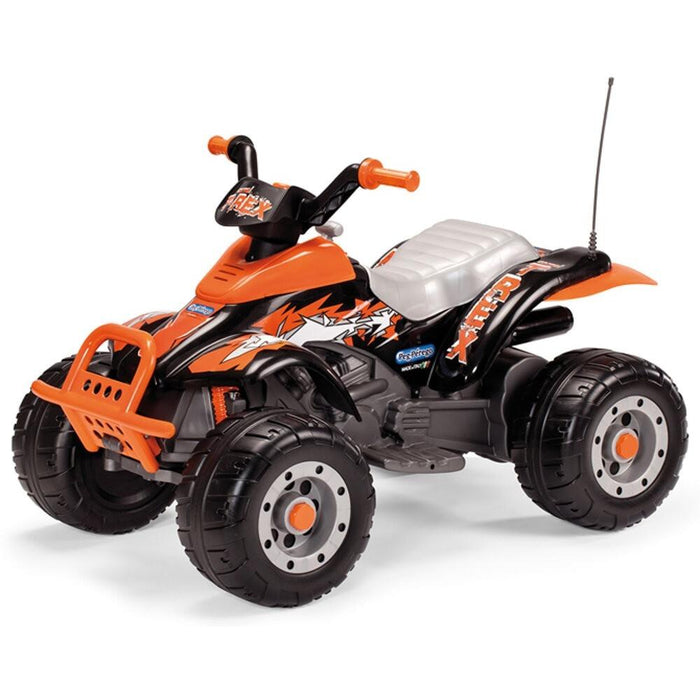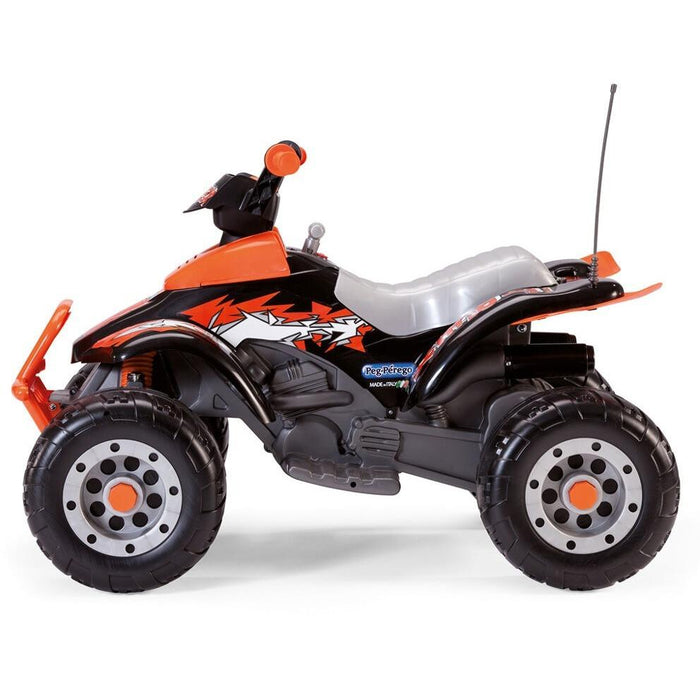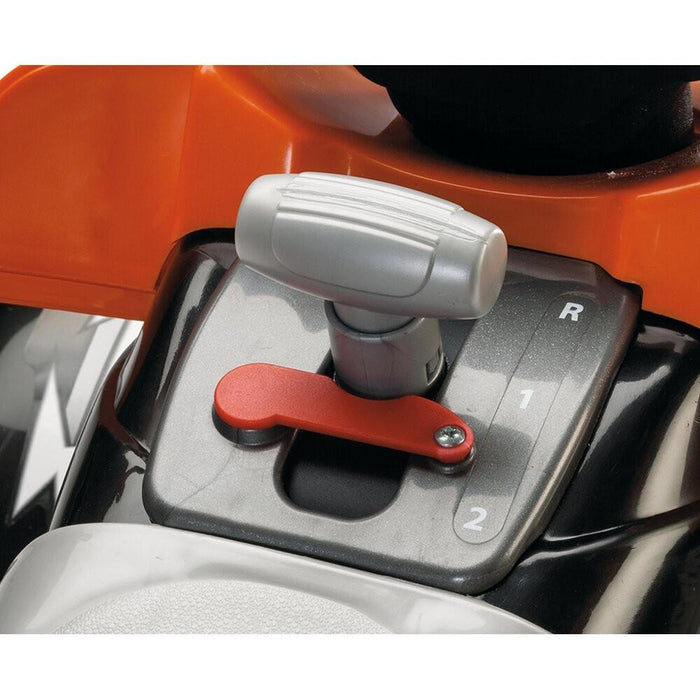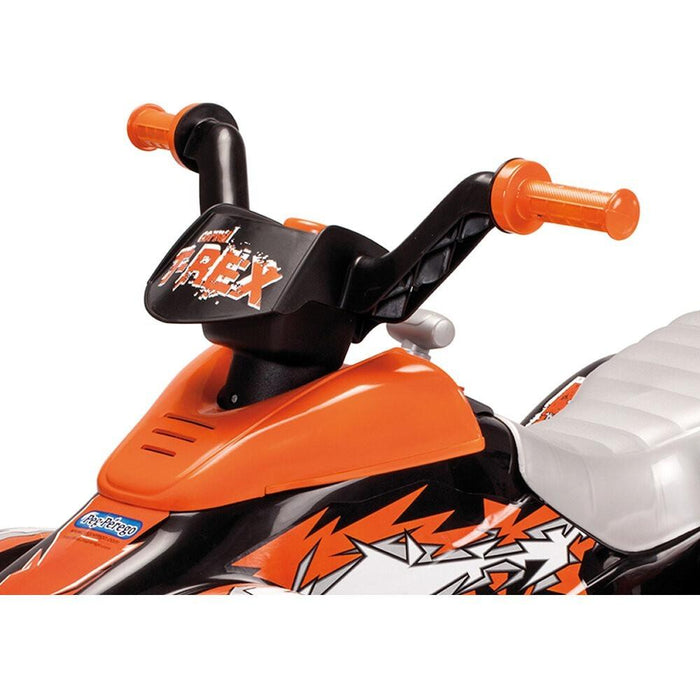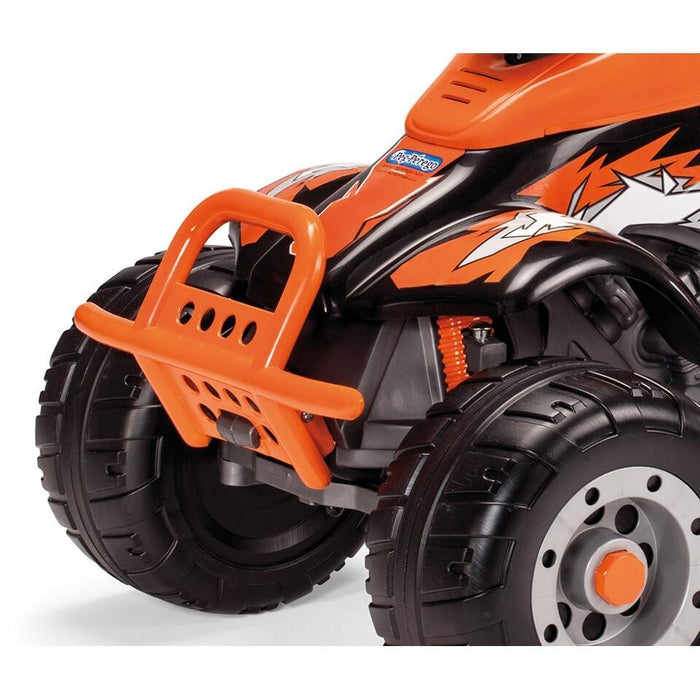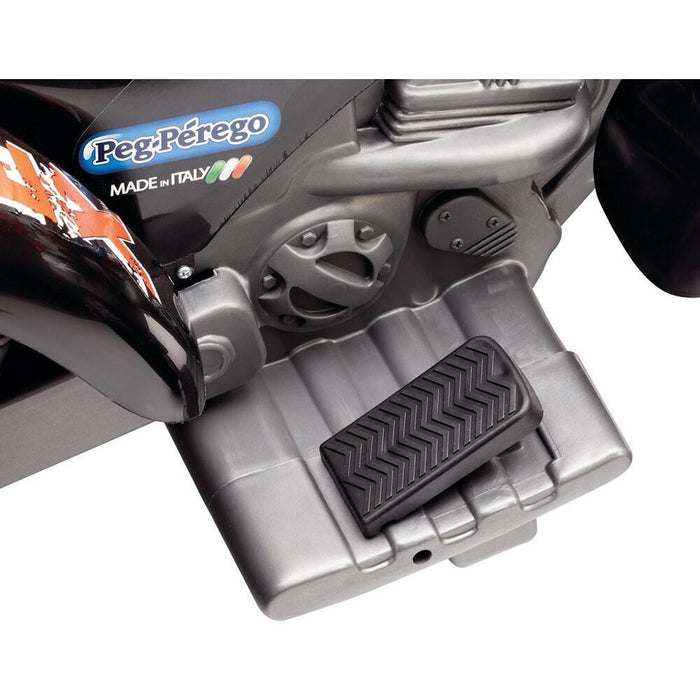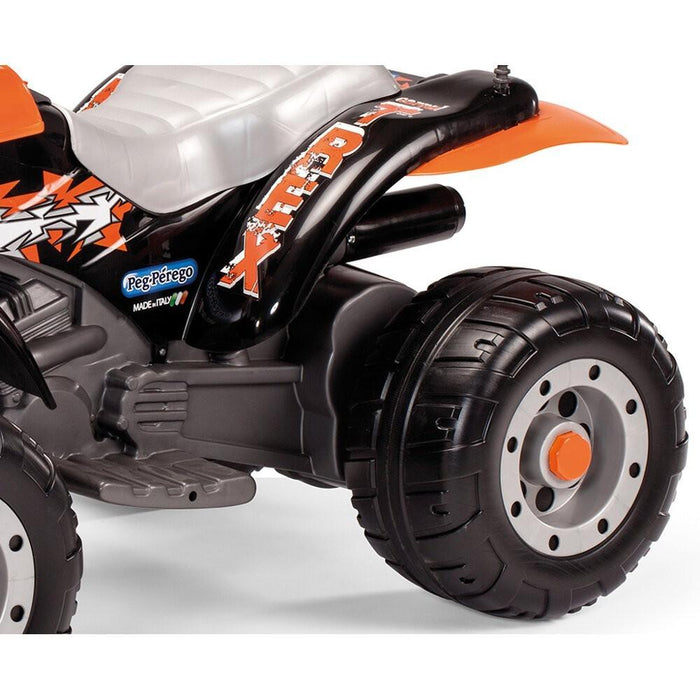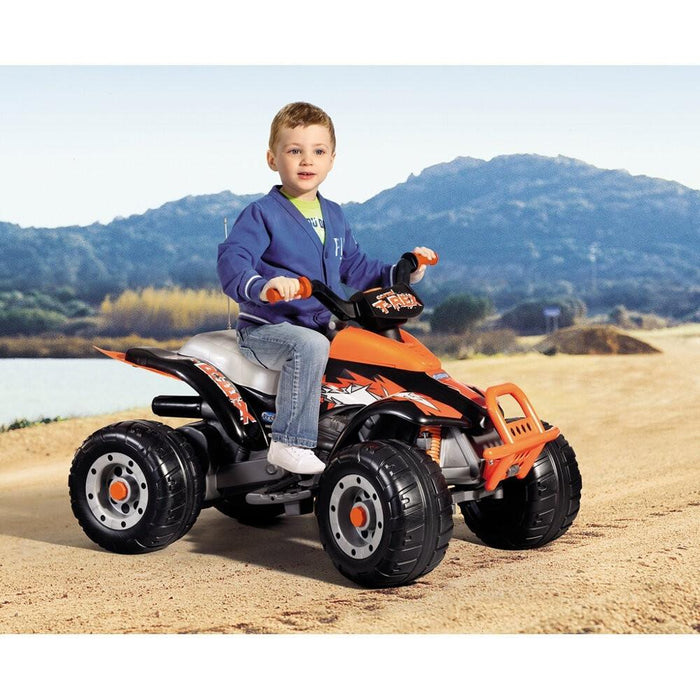 Peg Perego Corral T-Rex 12v Ride-On Kids Quad Bike
Save

$108.00
✓ Fast Shipping + Order Tracking
✓ Questions? Call Us: 1300 79 42 40
Estimated Arrival:
Between and .
Description
The Corral T-Rex kids quad bike is one of Peg Perego's most popular traditional ride ons thanks to its quality build, longevity and of course its fun factor! This thrilling toy is designed for children aged 3 and up and boasts a top speed of almost 7km/h with a large seat to suit young and old kids alike, large all terrain off road wheels and a 12v battery. It will last many years of thrilling fun as your child grows, experiencing all the joys and wonders that an electric ride-on has to offer!
The Corral T-Rex faces off-road conditions with ease thanks to its 4 large wheels, the front bumper that protects from accidental bumps and the mud guard that restricts spray. The rear flaps offer additional protection from dirt, makes the body work look sleek and prevents scratching. The handles feature an anti-slip design and guarantee excellent hold of the handle bar even on uneven ground.  
Features and Benefits:
Ages 3+ (Ample legroom ensures your child will be able to continue using this product for many years to come).
1-seat vehicle
1 x 12V 8Ah sealed lead acid rechargeable battery
3 Speeds - Low Gear (3.4km/h), High Gear (6.7km/h) and Reverse.
Max Driver weight of 40kg
Safety Details
The accelerator features Peg Perego "All in one" technology, meaning when released it becomes a brake that automatically stops the vehicle in a gentle manner without jerking.
Your child can travel in safety thanks to the all-terrain 4 wheels that guarantee stability even when cornering and allow him or her to remain stable even when stopped, without having to put his or her feet on the ground. 
The large footrests offer a secure and comfortable hold and the mudguards protect against splashes from puddles or other water sources.
The saddle guarantees ample legroom and stability while preventing slipping during acceleration or when stopping. 
Features a sealed base to protect the driver from electric wires and tampering and to protect the vehicle from water, mud & sand.
The 12v / 8Ah rechargeable battery is found in the compartment under the seat & has a childproof lock. 
Specifications
Brand

: Peg Perego

Model

: Corral T-Rex 12v 

Colour

: Orange

No. of Seats:

1

Motor

: 2 x 165W (330W total) Electric

Battery

: 12V/8Ah no-maintenance sealed lead acid battery

Speed Range

: 3.4 km/h - 6.7 km/h

Speed Options

: Low Gear (3.4km/h), High Gear (6.7km/h) and Reverse

Gears

: 2 Gears + Reverse

Maximum Load Capacity

: 40 kg

Starting Mode

: Start button + accelerator

Safety Features

: Sealed base to protect the driver from electric wires

6V/4.5Ah rechargeable battery in the compartment has a childproof battery lock.

Operating Time:

33 mins

Control Mode

: "All in one" with pedal accelerator/electric brake

Age Suitability

: 3+

Packaging Dimensions

  (L x H x W): 65.7 cm x 43.2 cm x 93.7 cm

Assembled Dimensions

: 64.5 cm x 99.5 cm x 65.5 cm

Weight

:

15.3 kg
Package Content:
1 x Peg Perego Corral T-Rex 12v Ride-On Kids Quad Bike

1 x User Manual

1 x 12V/8Ah no-maintenance sealed lead acid battery

1 x 12V/8Ah battery charger
User Manual:
Questions? Use the chat or Contact Us.
Warranty 
 One-year limited warranty for Peg Perego vehicles from date of purchase, and/or six-month limited warranty for battery, charger and wheels from date of purchase.
This warranty covers normal use and does not cover the vehicle or the battery if it has been damaged by unreasonable use, neglect, accident, abuse, misuse, improper service, modification and/or other causes not arising from defects in materials or workmanship.
Shipping Information
All items ship from within Australia and take approximately 2-10 business days to arrive depending on your location. Read more...
Further Information
This item is covered by the Kids Car Sales Guarantee. See full details here.
Minor scratches and minor blemishes may be visible.
Electric ride ons work well on tiles, concrete and all hard and flat surfaces. All goods are not suitable to use on surfaces like mud, thick grass, steep slopes and sand unless specified. We also discourage pushing the car manually. All these forces too much load on the car and which usually leads to burning the motor.
A fully charged battery should last 1 to 2 hours depending on the age and weight of the child, the number of kids riding and the surface that the car is ridden on.
Note: Colour, tone, finish and style of actual products may differ from those shown in the product images. Props and anything other then the item as described are for demonstration purposes only and do not come with the item.