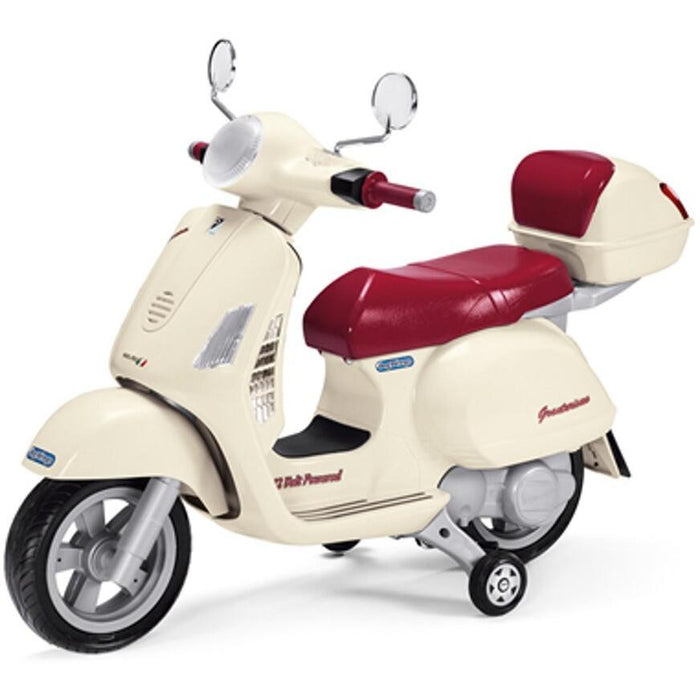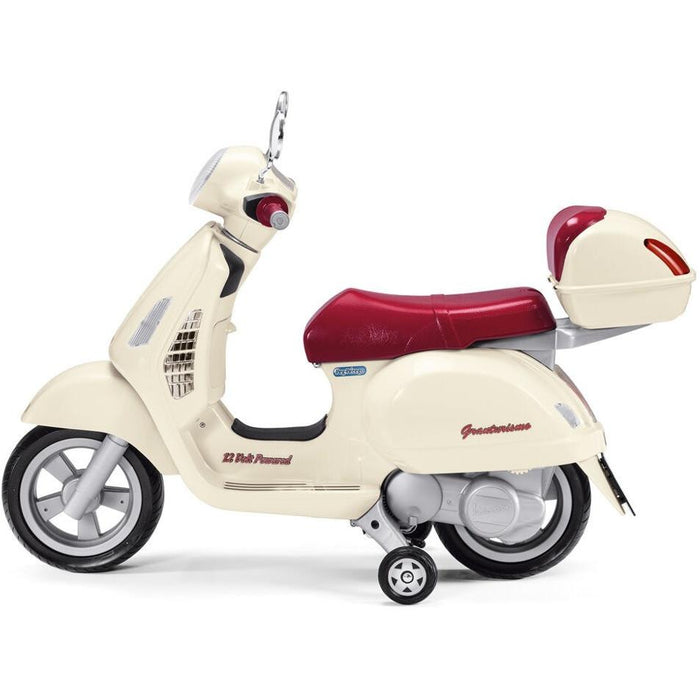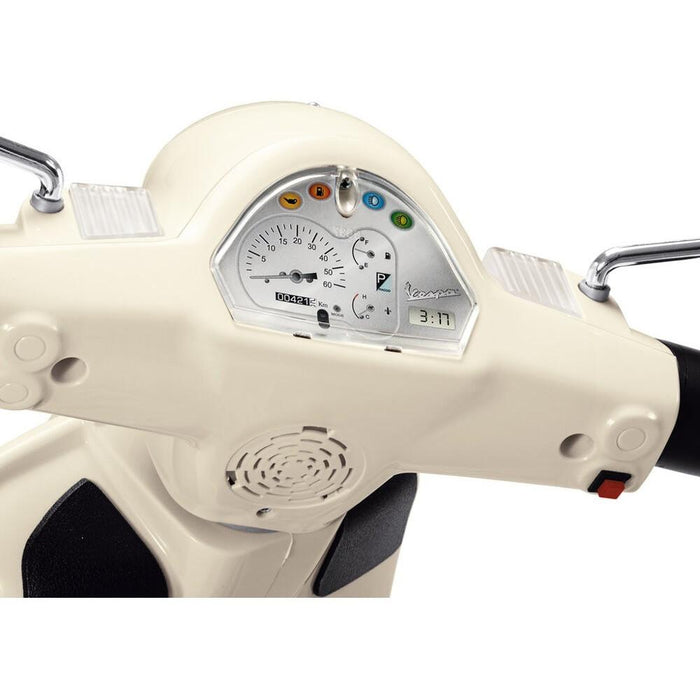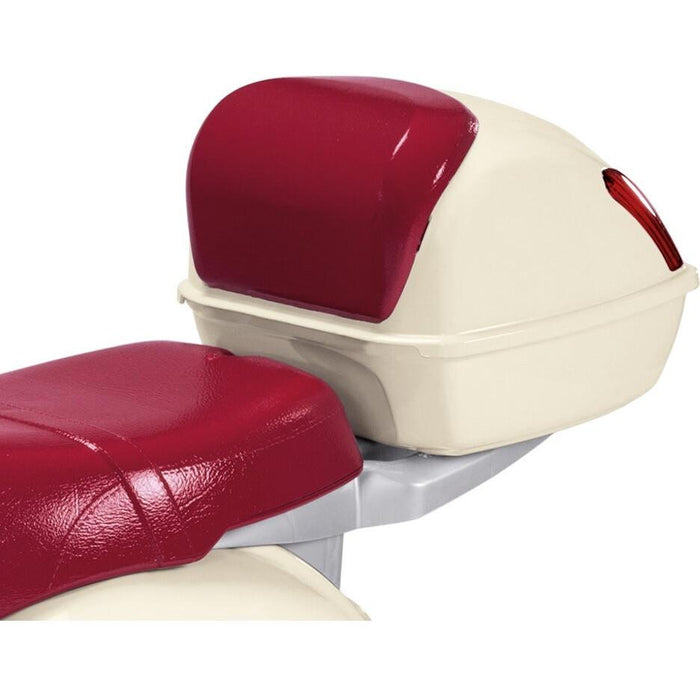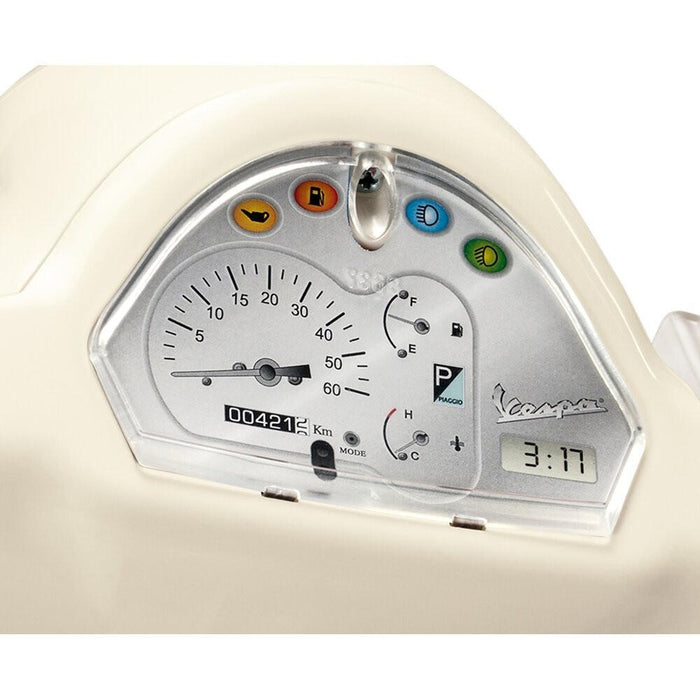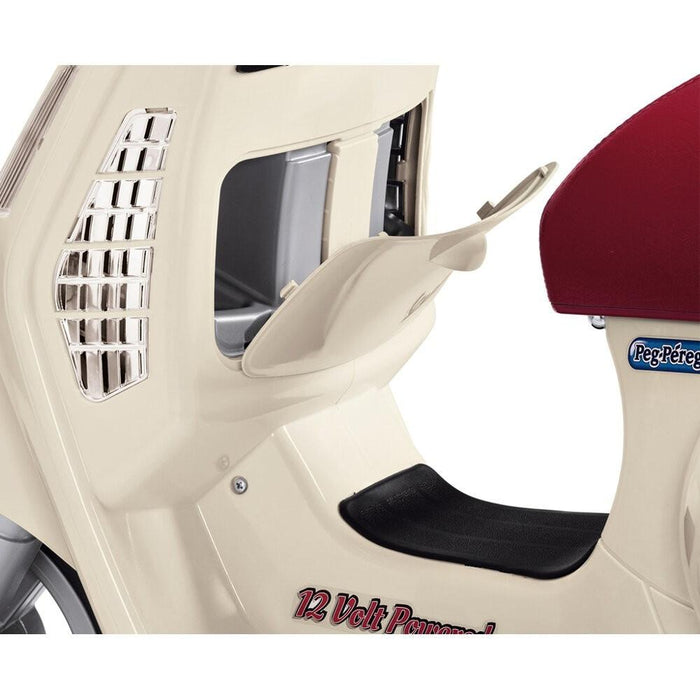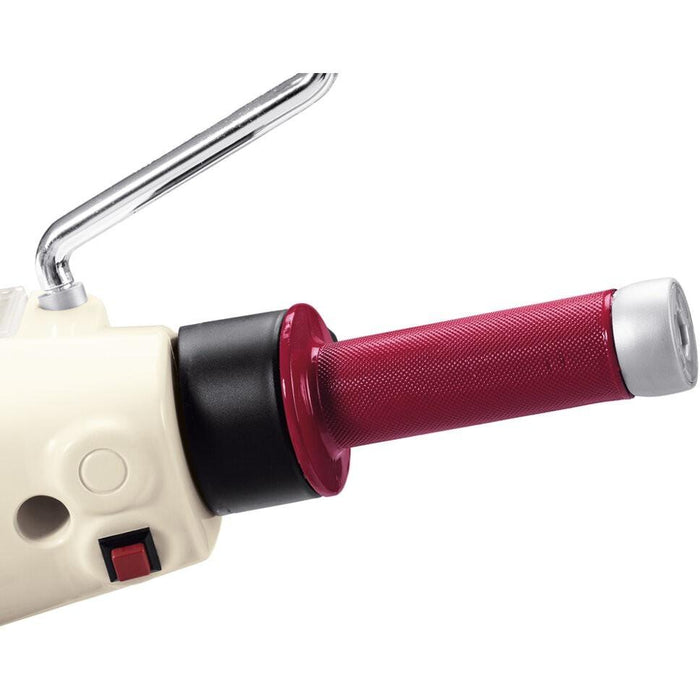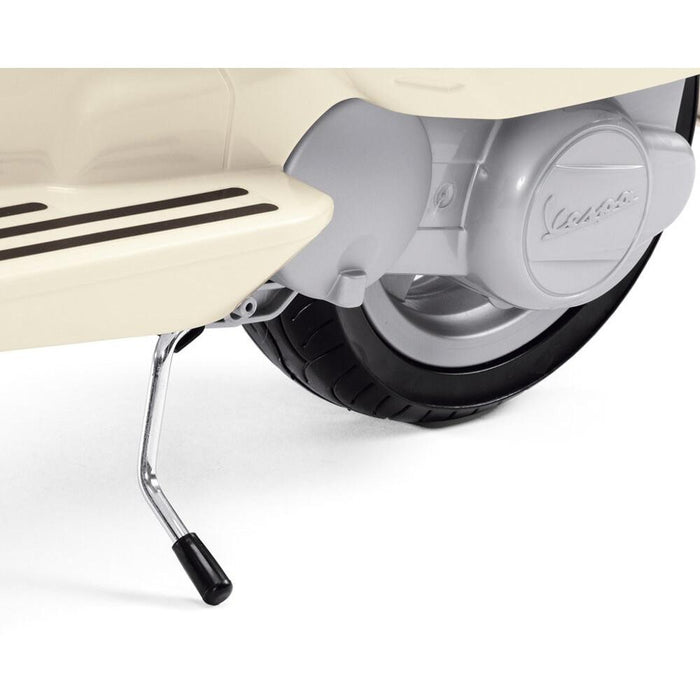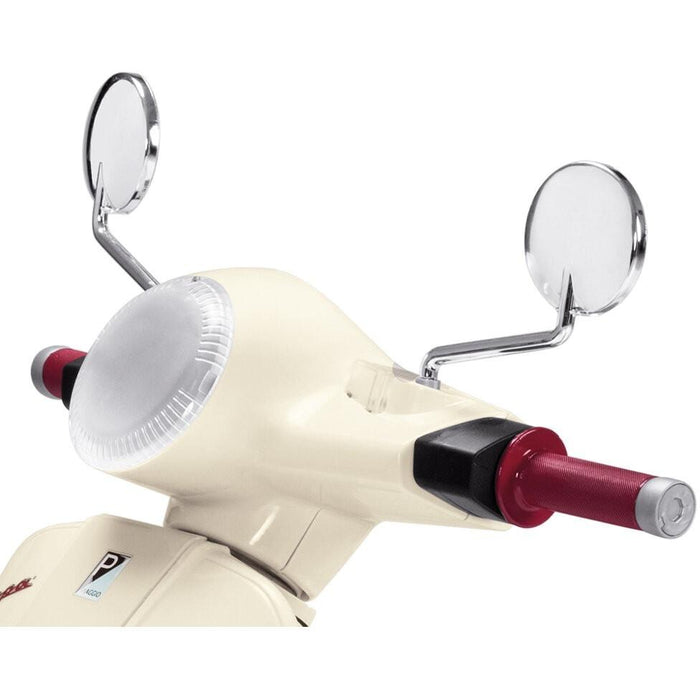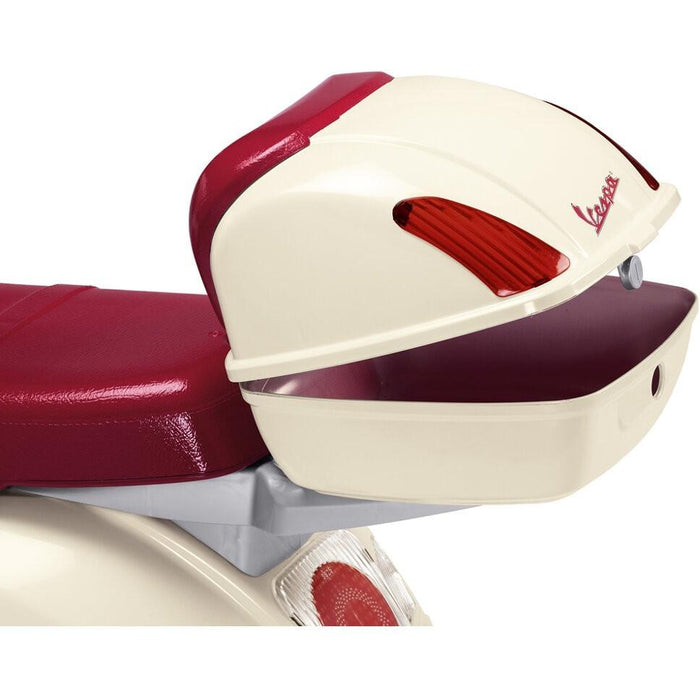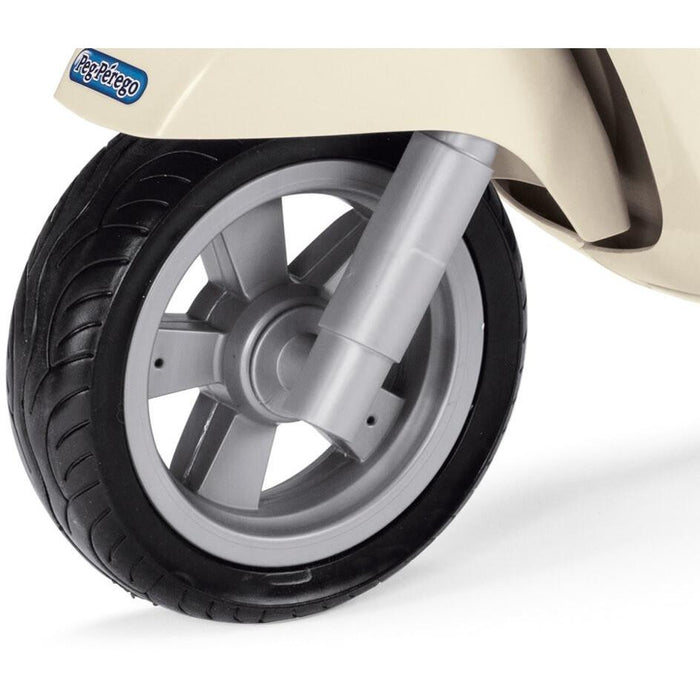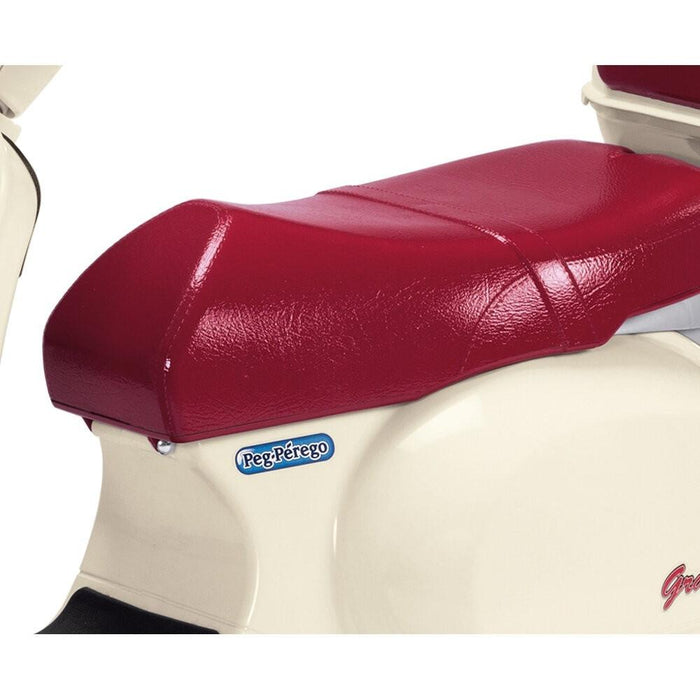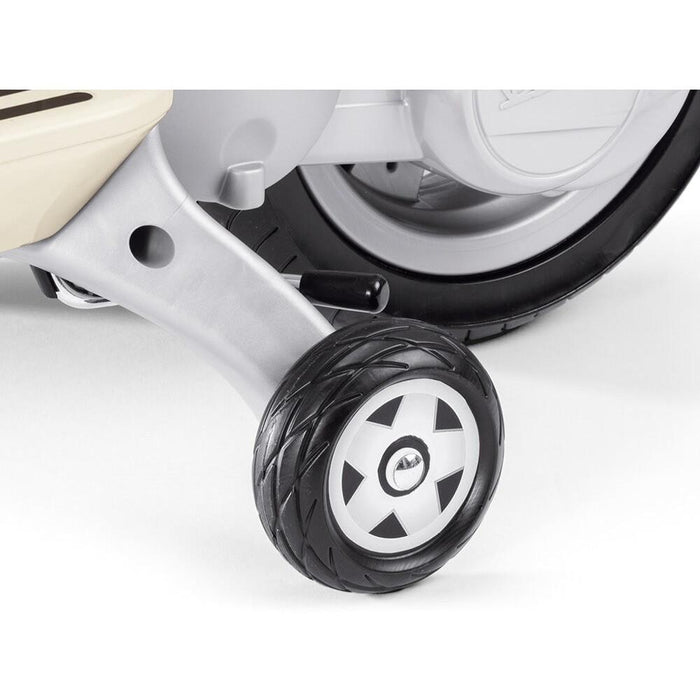 Peg Perego 12v Kids Ride-On Vespa Piaggio Scooter
Save

$101.00
✓ Fast Shipping + Order Tracking
✓ Questions? Call Us: 1300 79 42 40
Estimated Arrival:
Between and .
Peg Perego 12v Kids Ride-On Vespa Piaggio Scooter- Just like a real Vespa but smaller

This elegant kids ride-on scooter runs on a 12 Volt rechargeable battery and is guaranteed to put a huge smile on you and your child's face! Designed for Vespa fans and those who love a classy ride, The Peg Perego Vespa is the faithful reproduction of the classic Vespa down to the smallest detail. Available in unisex colours with amazing chrome details.

The Peg Perego Vespa has a blasting horn and a dashboard that is a faithful reproduction of the real Granturismo Vespa. It also has a cool little glove compartment located under the handlebars. It's super easy to drive and such great fun! Accelerate by rotating the right grip and brake by releasing it - Simple! The rubber handgrips ensure a stable and secure grip for a safe and enjoyable ride.
Features and Benefits:
The Peg Perego Vespa is packed full of comforts and features such as the large and cosy seat, the rear object holder that also functions as a backrest that can be removed to leave space for a strong baggage rack. A large footrest accommodates any driving style. The look of the stabiliser wheels fits perfectly with the design. They are perfect for small children who are still a little unsteady and can be removed when your child has acquired the necessary balance. The rubber tyres offer exceptional grip and the large mudguards protect from the spray. The iron kickstand is very strong and durable. The headlights are all reflective of natural light. 
Safety Details
Easy to drive and park. The accelerator features Peg Perego "All in one" technology, meaning when released it becomes a brake that automatically stops the vehicle in a gentle manner without jerking.
The quality of Peg Perego products is reflected in the details that guarantee safety. This Vespa features a sealed base to protect the driver from electric wires and tampering and to protect the vehicle from water, mud and sand. The 12V/4.5Ah battery is located in the unit under the seat and is protected by a childproof battery lock. The battery can be recharged using a household electrical socket, either whilst it is in the vehicle or after removal. Comes equipped with battery charger and battery.
Specifications:
Brand

: Peg Perego

Model

: Vespa Piaggio Scooter

Colour

: White

No. of Seats:

1

Motor

: 105W Electric

Battery

: 12V/8Ah no-maintenance sealed lead acid battery

Speed Range

: 4.9 km/h

Speed Options

: Automatic

Gears

: Forward + Reverse

Maximum Load Capacity

: 30 kg

Starting Mode

: Rotating the accelerator handle

Safety Features

: Sealed base to protect the driver from electric wires

Childproof battery lock

Rubber tyres for secure grip

Operating Time:

25 mins

Control Mode

: "All in one" with pedal accelerator/electric brake

Age Suitability

: 3+

Packaging Dimensions

  (L x H x W): 60 cm x 38 cm x 110 cm

Assembled Dimensions

: 118.5 x 57.5 x 81.8 cm 

Weight

:

14.2 kg
Package Content:
1 x Peg Perego 12v Kids Ride-On Vespa Piaggio Scooter

1 x User Manual

1 x 12V/8Ah no-maintenance sealed lead acid battery

1 x 12V/8Ah battery charger
User Manual:
1-year limited warranty for Peg Perego vehicles from date of purchase, and/or six-month limited warranty for battery, charger and wheels from date of purchase.
This warranty covers normal use and does not cover the vehicle or the battery if it has been damaged by unreasonable use, neglect, accident, abuse, misuse, improper service, modification and/or other causes not arising from defects in materials or workmanship.
Shipping Information
All items ship from within Australia and take approximately 2-10 business days to arrive depending on your location. Read more...
Further Information
This item is covered by the Kids Car Sales Guarantee. See full details here.
Minor scratches and minor blemishes may be visible.
Electric ride ons work well on tiles, concrete and all hard and flat surfaces. All goods are not suitable to use on surfaces like mud, thick grass, steep slopes and sand unless specified. We also discourage pushing the car manually. All these forces too much load on the car and which usually leads to burning the motor.
A fully charged battery should last 1 to 2 hours depending on the age and weight of the child, the number of kids riding and the surface that the car is ridden on.
Note: Colour, tone, finish and style of actual products may differ from those shown in the product images. Props and anything other then the item as described are for demonstration purposes only and do not come with the item.