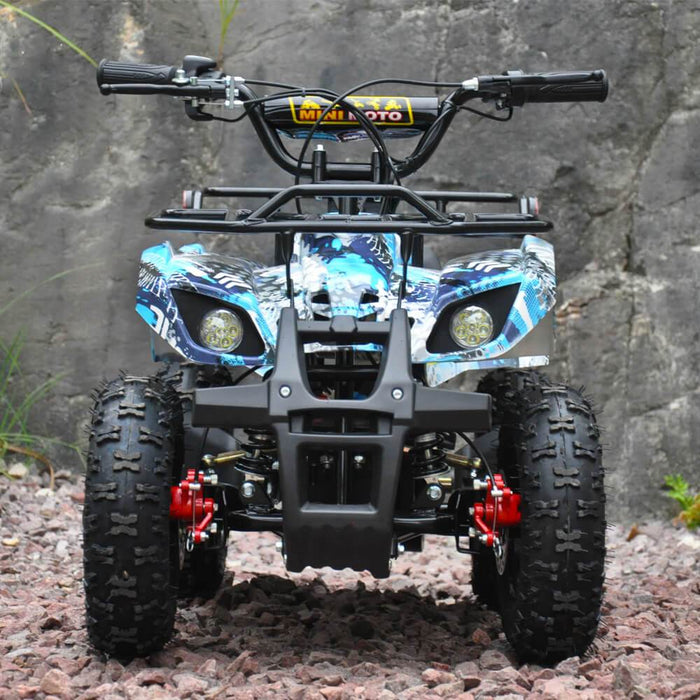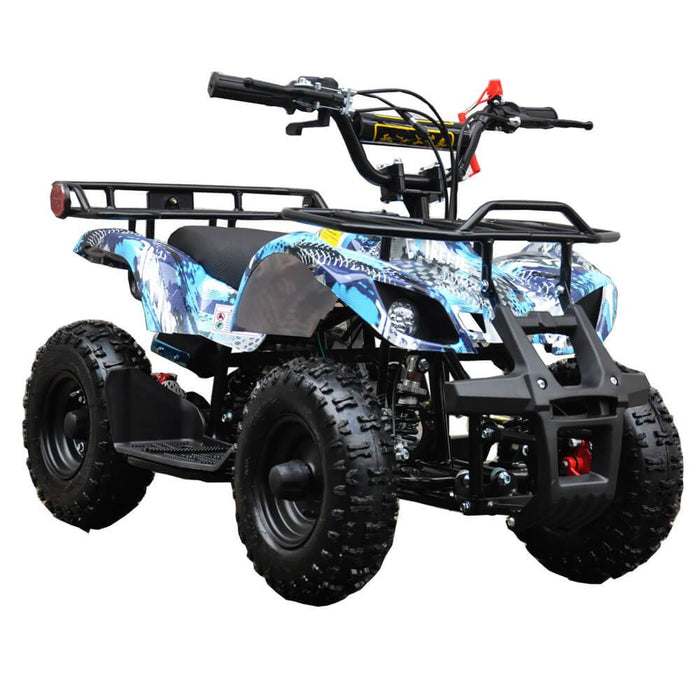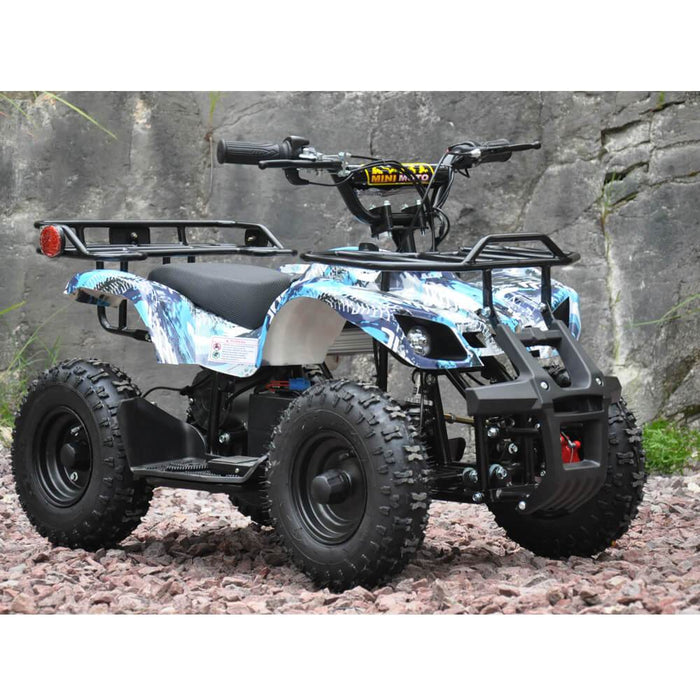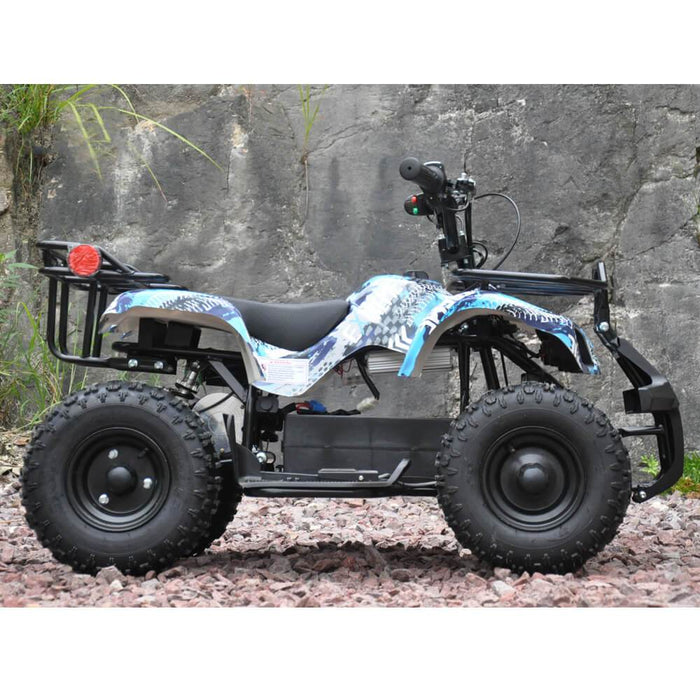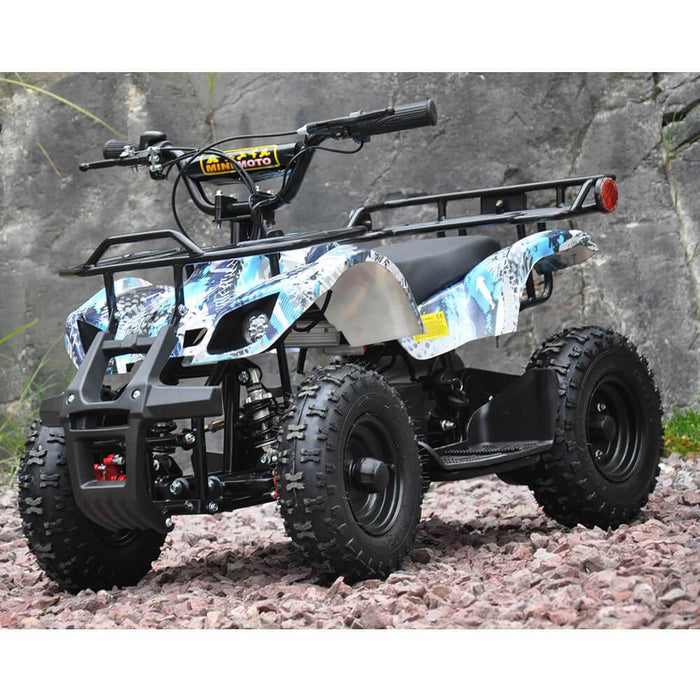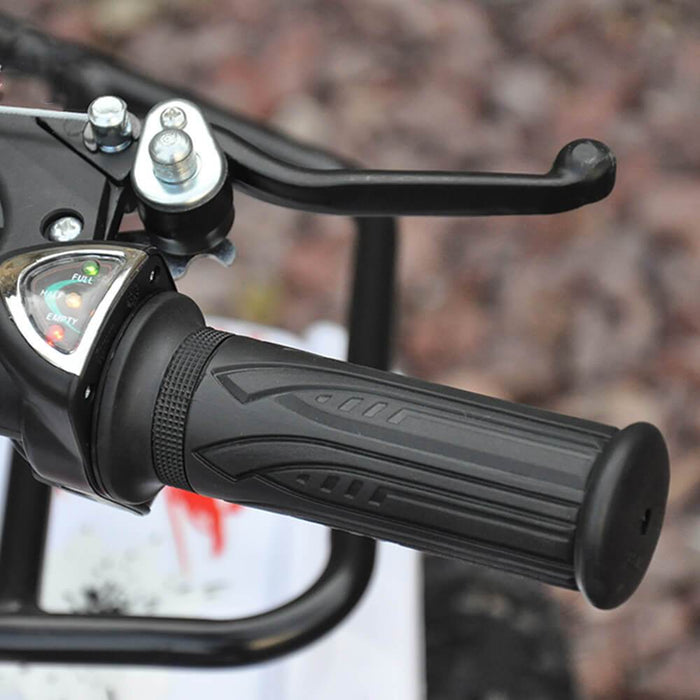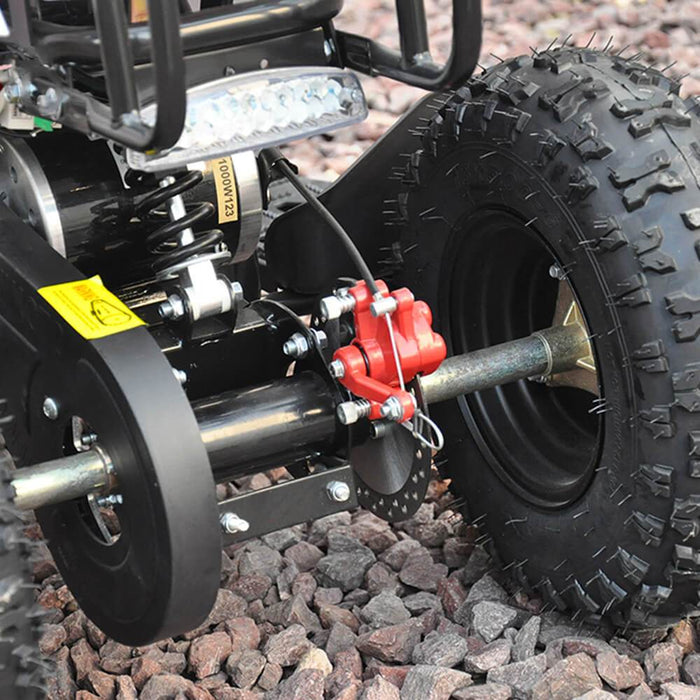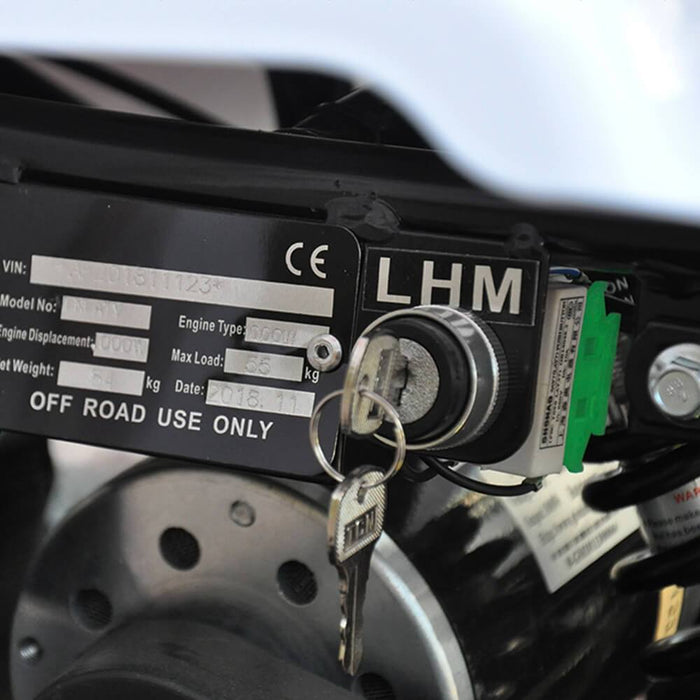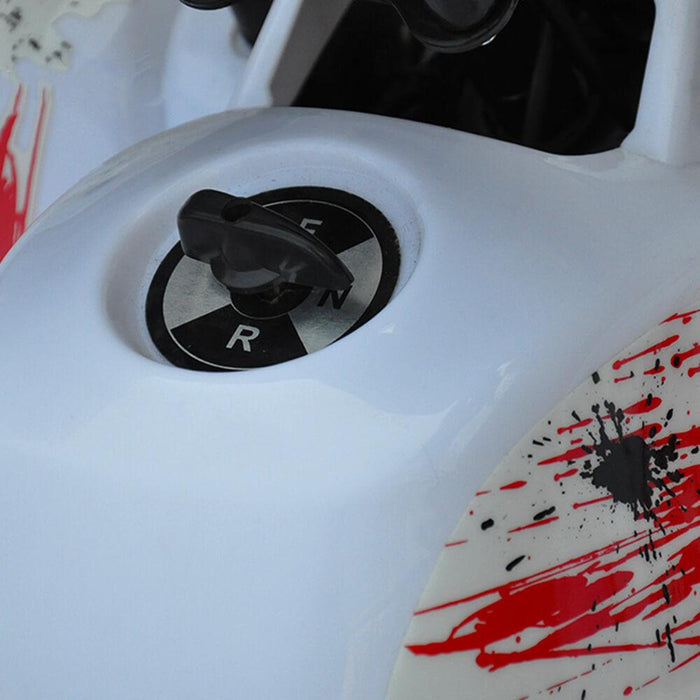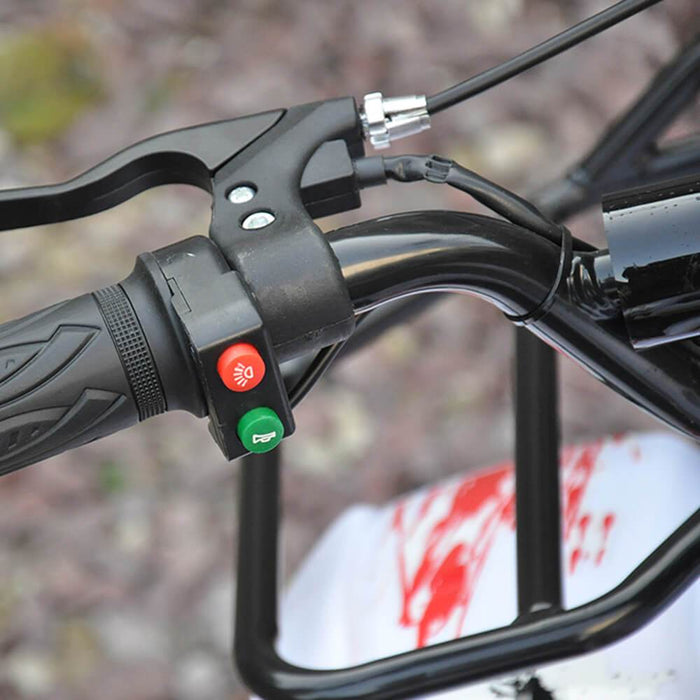 Motoworks 500w 36v Electric Farm Brushless Kids Quad Bike - Blue
✓ Fast Shipping + Order Tracking
✓ Questions? Call Us: 1300 79 42 40
Motoworks 500w 36v Electric Quad Bike Super Edition with New Generation Brushless Engine
ATV adventure without the fuss of fuel, oil, servicing and noise? The Motoworks Electric ATV is just the right kids' quad bike.
The Motoworks 500w 36v Kids ATV is the ultimate electric quad for children 10 years old and under.
This electric quad bike is very easy to take to an adventure and even young kids will definitely enjoy the ride. Simply hop on, turn on the ignition and off you go. No petrol, no oil, no grease to check.
The Motoworks Kids Electric ATV is strongly built with many advanced specifications including big all-terrain rubber tyres, aggressive front & rear utility racks (just like mum and dads quad!), dual LED headlights and a shock-absorbent suspension package.
Additionally, to ensure the safest riding experience for your child the quad bike has enhanced safety features such as a disc brake system, twist-grip accelerator, and 3-speed governor with reverse, which enhances stability and control. 
Features and Benefits
3 speed limit & reverse gear: 10km/h, 17km/h & 28km/h

The ultimate electric quad for children ages 6 - 10 years

36v battery and brushless 500w electric motor provides the best power and range for a kids electric ATV

Advanced specifications including large all-terrain rubber tyres and a shock-absorbent suspension package

No messy fuel & very quiet compared to petrol-powered alternatives.

Very easy to learn and very safe to ride.

 
Specifications

Additional Information
Minor assembly is required.
For safety purposes, it is recommended that you have this bike assembled by a skilled bike mechanic.
For warranty claims, you may need to provide proof of assembly by a skilled mechanic. If not, a report from a small engine mechanic advising the issues to process your warranty claims must be presented.
Labour is not covered under warranty. Warranty is for parts replacement and does not cover labour costs.
Defective parts may need to be sent back to us for inspection.
Before using the product, check that all nuts, wiring and bolts are tightened as they can become loose during shipping.
This item is intended for off-road use only.
Shipping Information
All items ship from within Australia and take approximately 2-10 business days to arrive depending on your location. Read more...
Further Information
This item is covered by the Kids Car Sales Guarantee. See full details here.
Minor scratches and minor blemishes may be visible.
Electric ride ons work well on tiles, concrete and all hard and flat surfaces. All goods are not suitable to use on surfaces like mud, thick grass, steep slopes and sand unless specified. We also discourage pushing the car manually. All these forces too much load on the car and which usually leads to burning the motor.
A fully charged battery should last 1 to 2 hours depending on the age and weight of the child, the number of kids riding and the surface that the car is ridden on.
Quad Bike Safety
WARNING: Risk of rollover
Every year quad bikes are a major cause of death and serious injury in rural workplaces with many incidents associated with rollovers. The risk of a rollover increases if the quad bike is crossing slopes, travelling at high speed, towing an attachment, travelling over rocky or uneven ground or carrying a heavy or unstable load.
General Safety Tips:
Choose the right vehicle for the right task.
The riders must be trained and physically able to control the vehicle
Always Wear a Helmet
Never Carry a Passenger
Take Time to Learn and Practice
Be Alert for off-road hazards
Ride within your limits
Don't' Drink and Ride
Note: Colour, tone, finish and style of actual products may differ from those shown in the product images. Props and anything other then the item as described are for demonstration purposes only and do not come with the item.