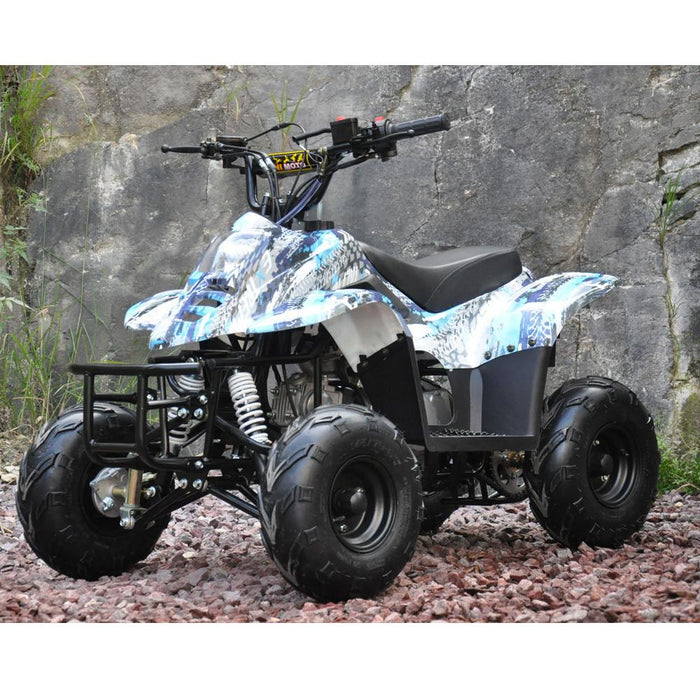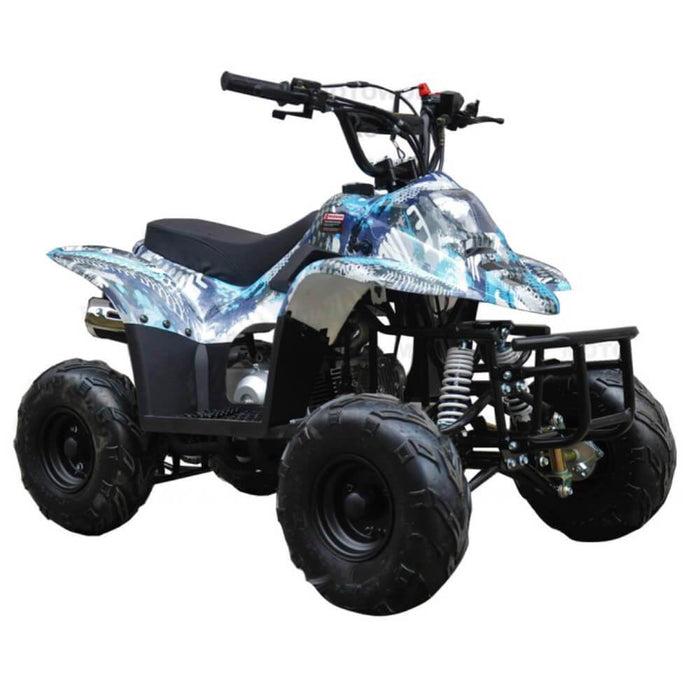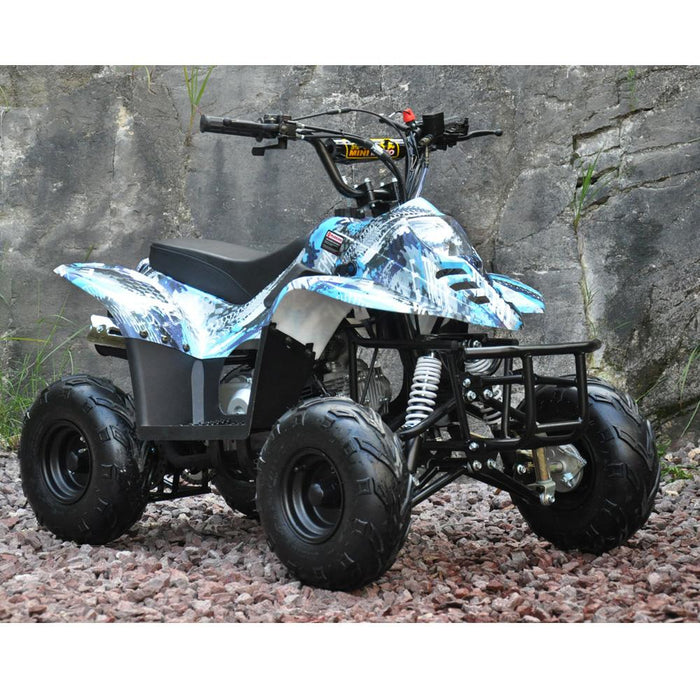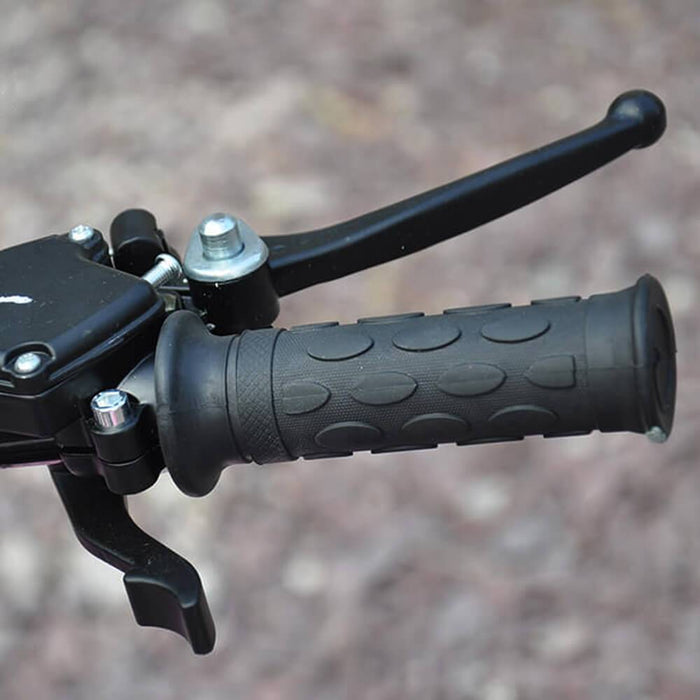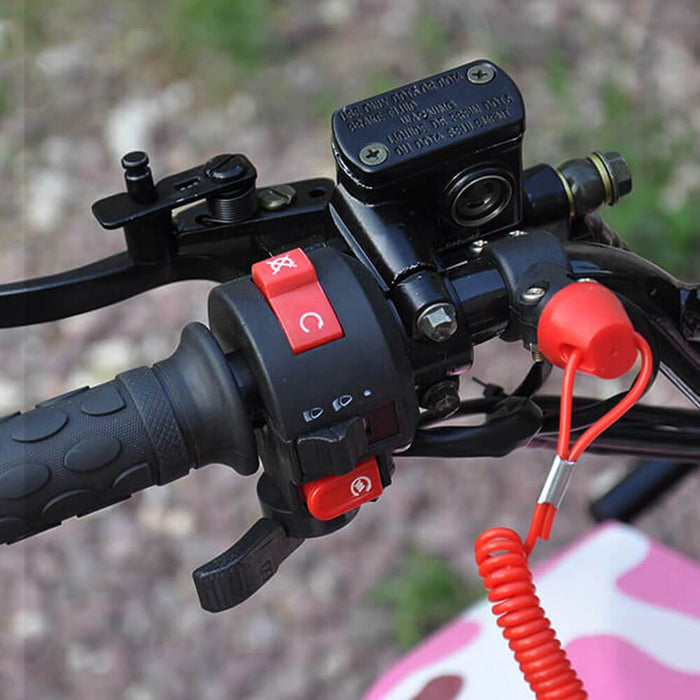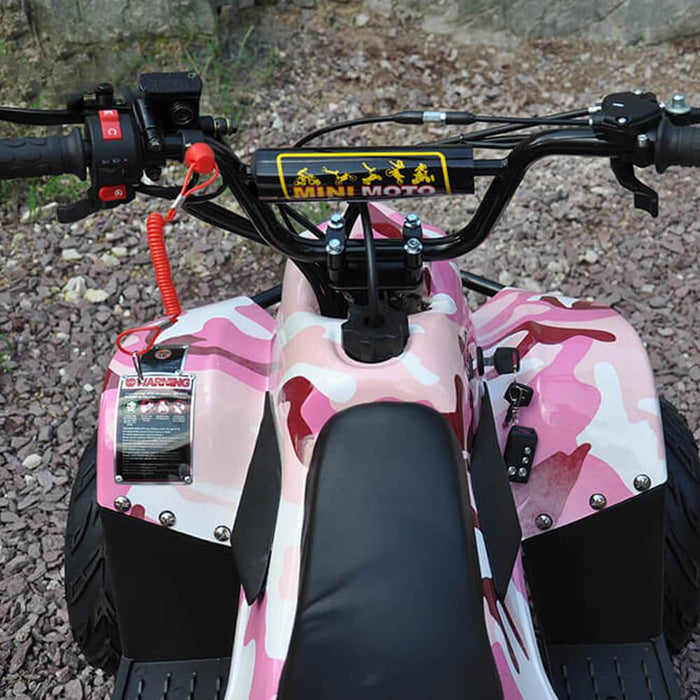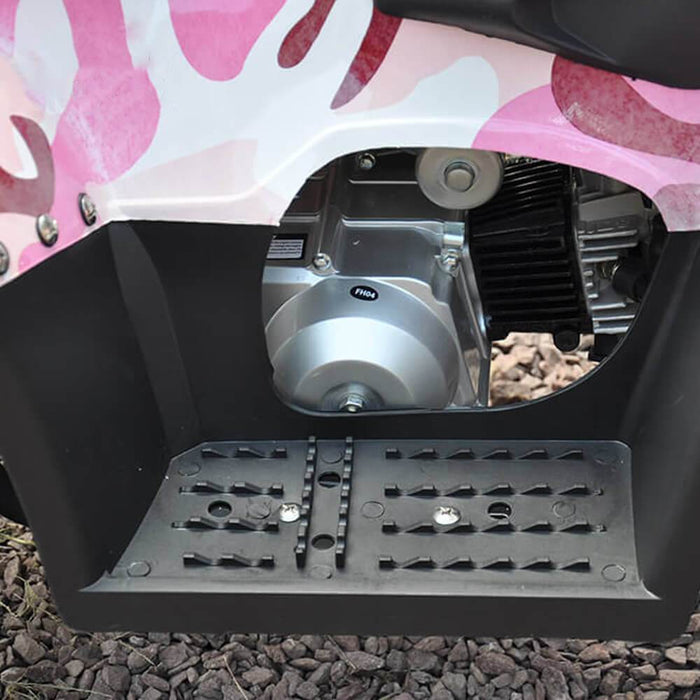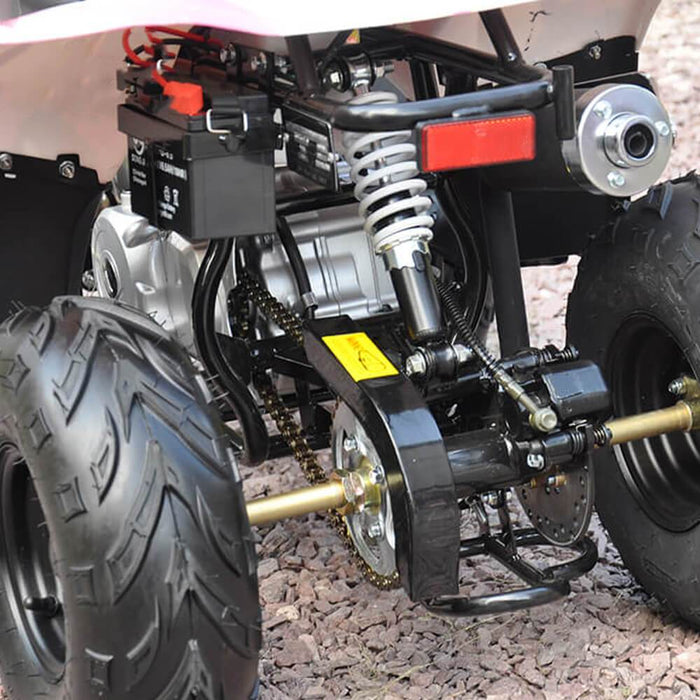 Motoworks 110cc Petrol Powered 4-Stroke Sports Kids Quad Bike - Blue
✓ Fast Shipping + Order Tracking
✓ Pickup In-Store Available
✓ Questions? Call Us: 1300 79 42 40
Estimated Arrival:
Between and .
Powerful 110cc Four-Stroke Electric Start Kids Quad Bike 100kg Rider Capacity
Looking for a more powerful ATV for your kids? Look no further than this 4-stroke sports quad bike from Motoworks.
The bike features a powerful 110cc single-cylinder engine which allows it to move at a maximum speed of about 65 km/hr and more depending upon the terrain. The bike runs on simple unleaded petrol and requires little maintenance so you don't have to worry about mixing fuel and oil like a 2-stroke.
The electric start makes using the bike even easier for kids, while the combination of disc and hydraulic brakes offers prompt and safe halting when needed.

The bike has four knobbed tyres for better grip on all surfaces. The large tank capacity and good mileage provide a longer duration of fun and playfulness with the bike. The quad bike has a maximum weight capacity of about 100kgs which makes it suitable for both kids and adults.
This quad bike is a good addition to your garage and will last with you and your kids for years to come.
Features and Benefits
Powerful 110cc single-cylinder petrol-powered engine
Electric start for ease of operation

Can attain a max. speed of 65km/hr and more

Pneumatic knobby tyres for maximum grip
Wide and ergonomic seat for extra comfort
Thumb lever throttle control with limit screw and single speed gear-less operation
Fully functional headlights for low light use
Accepts a maximum load of 100kgs to suit kids and adults

Specifications
User's Manuals
Shipping Information
All items ship from within Australia and take approximately 2-10 business days to arrive depending on your location. Read more...
Further Information
This item is covered by the Kids Car Sales Guarantee. See full details here.
Minor scratches and minor blemishes may be visible.
Minor assembly is required.
For safety purposes, it is recommended that you have this bike assembled by a skilled bike mechanic.
For warranty claims, you may need to provide proof of assembly by a skilled mechanic. If not, a report from a small engine mechanic advising the issues should be presented to process your warranty claims
Labour is not covered under warranty. Warranty is a parts replacement warranty and does not cover labour costs.
Defective parts may need to be sent back to us for inspection.
Before using the product, check that all nuts, wiring and bolts are tightened as they can become loose during shipping.
For the first tank, run in the engine, please do not over-rev the engine for the first 1-3 months as the engine is new and should be treated as such.
This item is intended for off-road use only.
Quad Bike Safety
WARNING: Risk of rollover
Every year quad bikes are a major cause of death and serious injury in rural workplaces with many incidents associated with rollovers. The risk of a rollover increases if the quad bike is crossing slopes, travelling at high speed, towing an attachment, travelling over rocky or uneven ground or carrying a heavy or unstable load.
General Safety Tips:
Choose the right vehicle for the right task.
The riders must be trained and physically able to control the vehicle
Always Wear a Helmet
Never Carry a Passenger
Take Time to Learn and Practice
Be Alert for off-road hazards
Ride within your limits
Don't' Drink and Ride
Note: Colour, tone, finish and style of actual products may differ from those shown in the product images. Props and anything other then the item as described are for demonstration purposes only and do not come with the item.