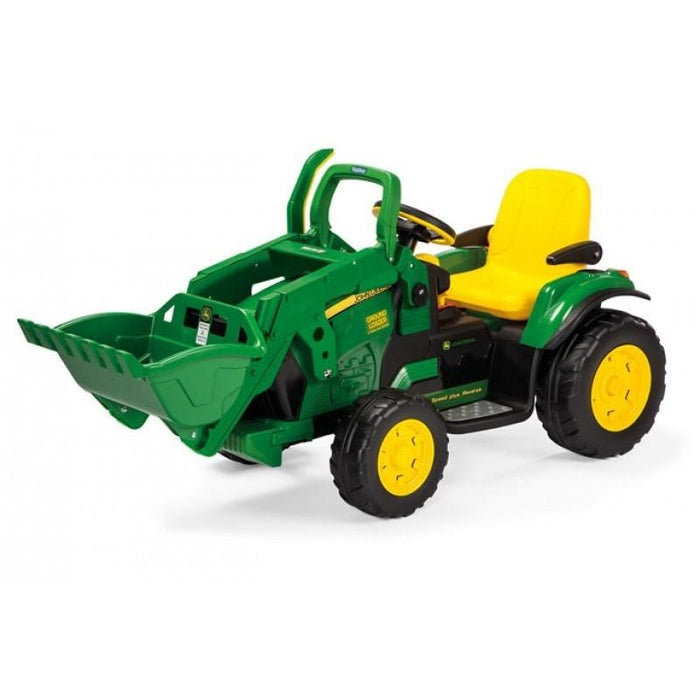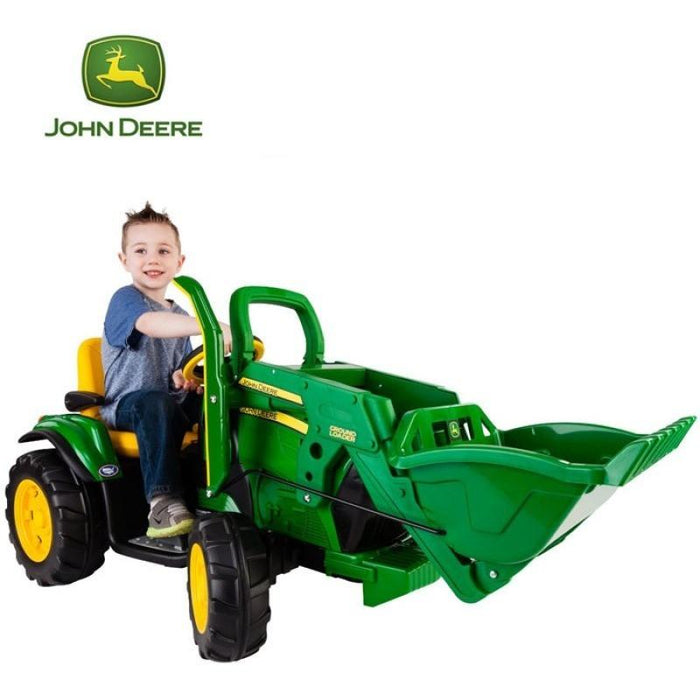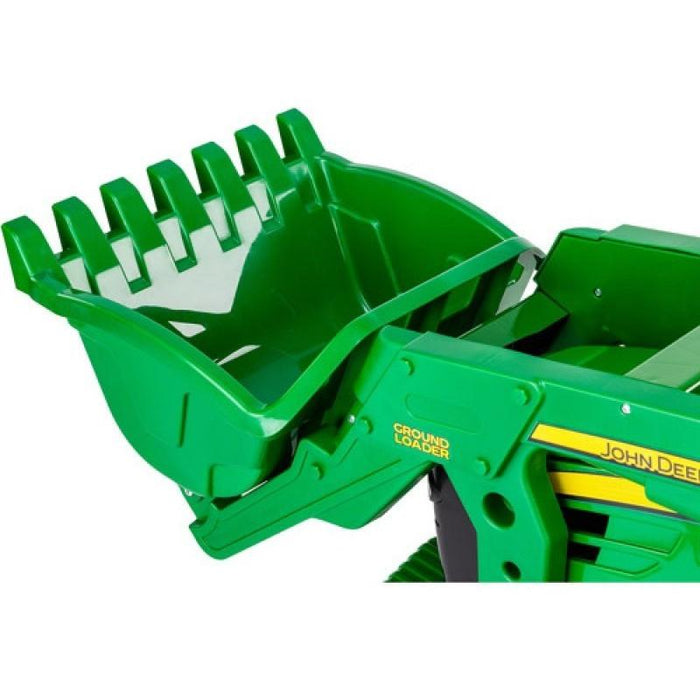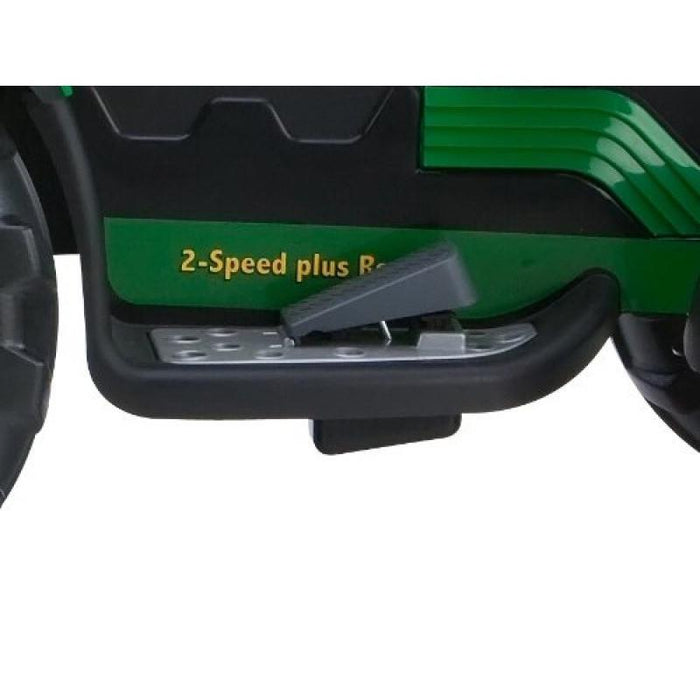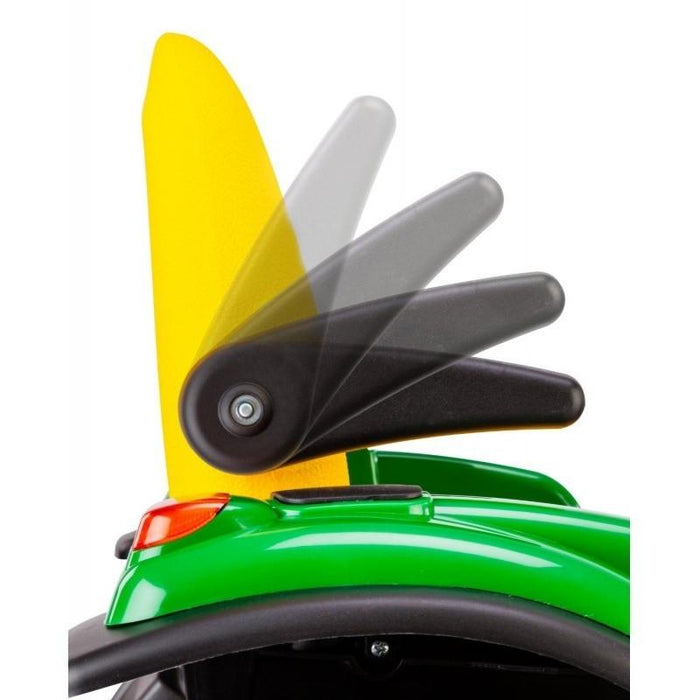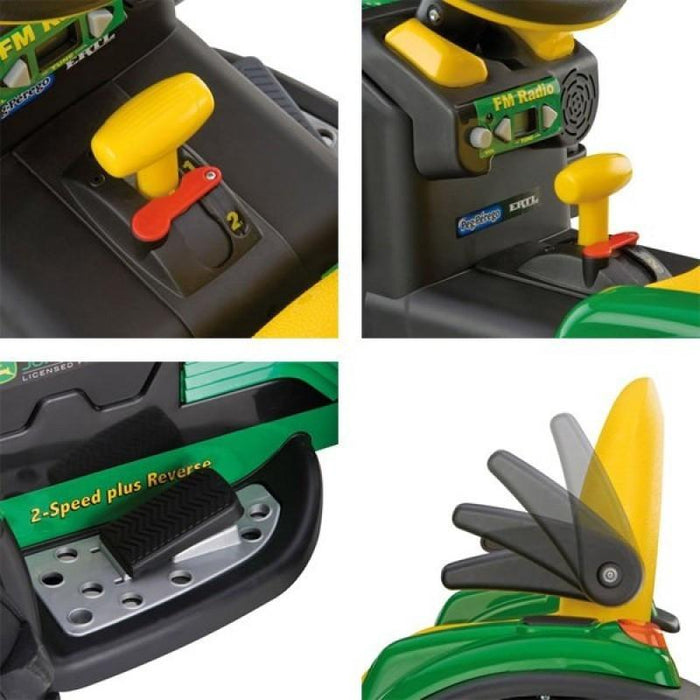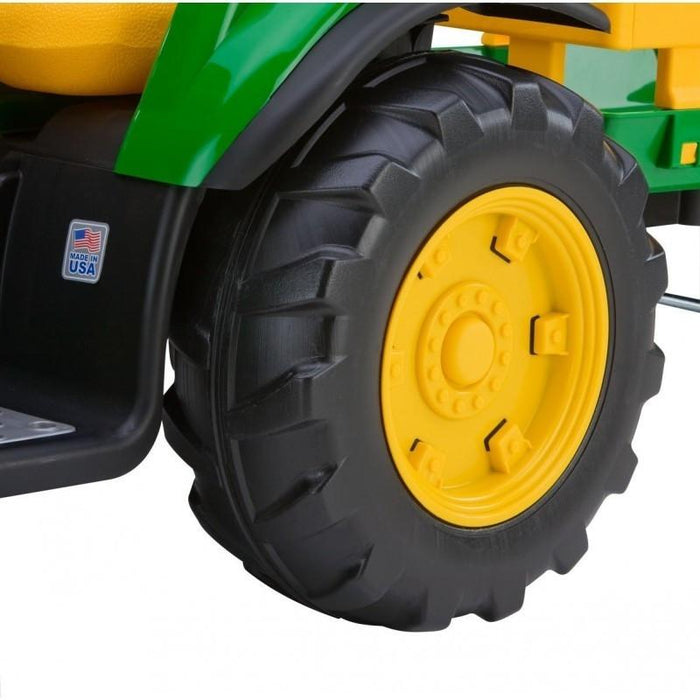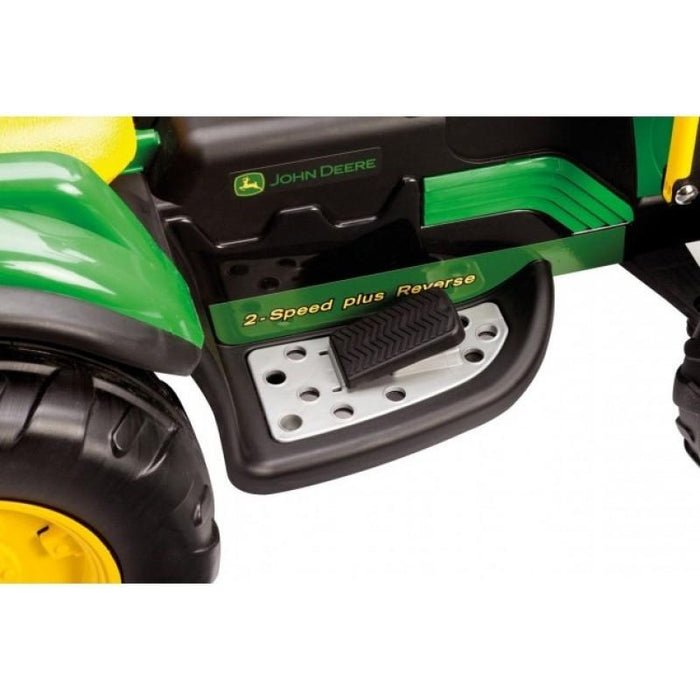 John Deere Ground Loader 12v Kids Ride On Tractor Digger With Scoop
Save

$128.00
✓ Fast Shipping + Order Tracking
✓ Pickup In-Store Available
✓ Questions? Call Us: 1300 79 42 40
Estimated Arrival:
Between and .
John Deere Ground Loader Electric Powered 12v Kids Ride On Tractor Digger With Real Working Scoop, Adjustable Seat & High-Traction Wheels


The John Deere Ground Loader takes outdoor adventure play to the next level!
Kids will have a blast while playing with the working front loader and delight in scooping up their load, driving to their destination and dumping it from the driver's seat. The adjustable seat ensures this toy will last as your child grows, and the flip-up armrests make entry and exit from the vehicle a breeze.
The 2 Speed modes ensure safe and accurate operation in any environment; 3 km/h in low gear or 6 km/h in high gear plus reverse. The accelerator pedal is super easy to operate with automatic brakes that trigger when the pedal is released, bringing the tractor to a stop quickly yet smoothly. The extra traction wheels make driving easy, comfortable and safe and all surfaces and there is a parent speed lock feature that limits the top speed to 3 km/h.
Features & Benefits
Working front loader scoops, lifts, carries and dumps from the driver's seat.
High traction wheels operate on grass, dirt, gravel or pavement.
Accelerator pedal with automatic brakes
Adjustable seat with flip-up armrests
Made in the USA
Specifications
Rechargeable 12-v battery with charger included
Dimensions: 127cm L x 62cm W x 65cm H
Maximum Rider Weight: 38kg.
Suitable for Ages: 3+
Instruction Manual
John Deere Ground Loader Video
Shipping Information
All items ship from within Australia and take approximately 2-10 business days to arrive depending on your location. Read more...
Further Information
This item is covered by the Kids Car Sales Guarantee. See full details here.
Minor scratches and minor blemishes may be visible.
Electric ride ons work well on tiles, concrete and all hard and flat surfaces. All goods are not suitable to use on surfaces like mud, thick grass, steep slopes and sand unless specified. We also discourage pushing the car manually. All these forces too much load on the car and which usually leads to burning the motor.
A fully charged battery should last 1 to 2 hours depending on the age and weight of the child, the number of kids riding and the surface that the car is ridden on.
Note: Colour, tone, finish and style of actual products may differ from those shown in the product images. Props and anything other then the item as described are for demonstration purposes only and do not come with the item.