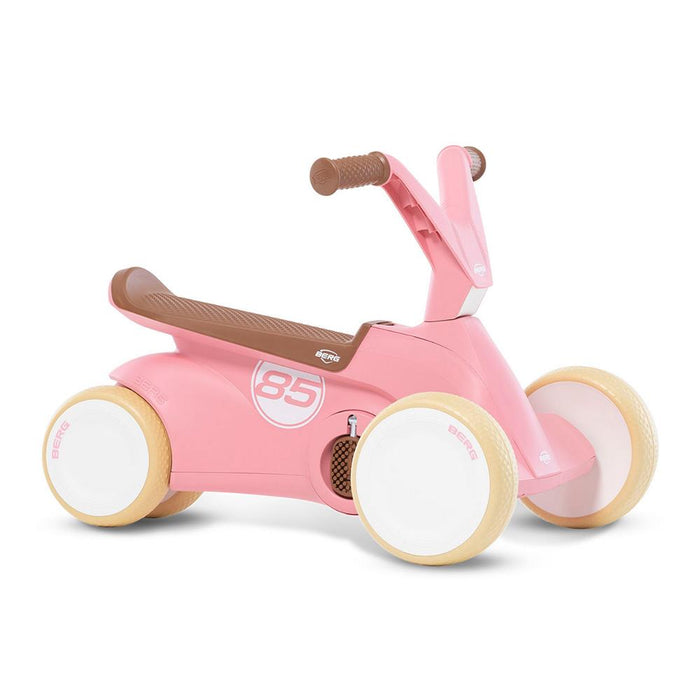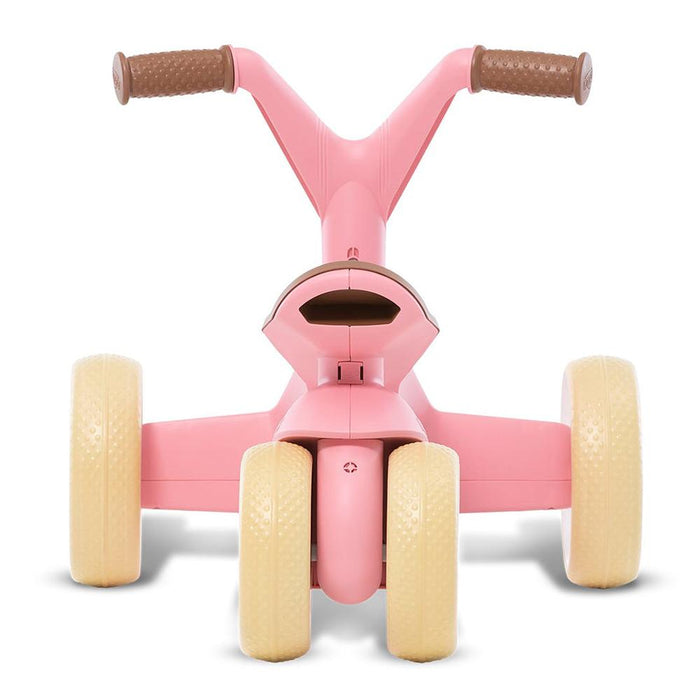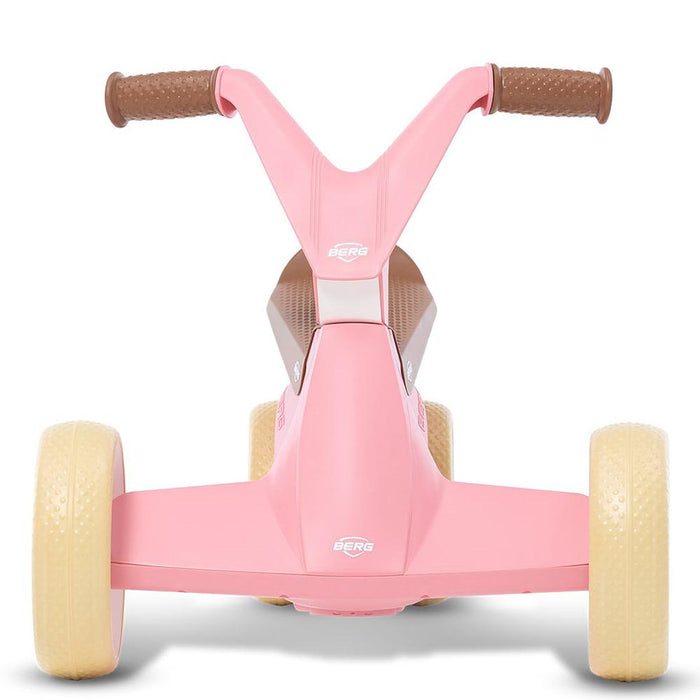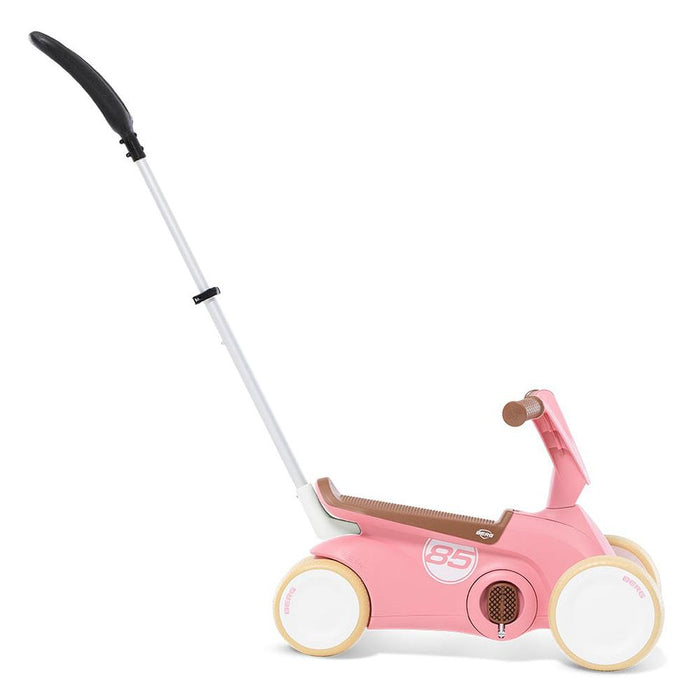 BERG GO2 Retro Pink 2-in-1 Kids Ride On Pedal & Push Kart
Save

$21.00
Or make 4 interest-free payments of $52.25 fortnightly with
More info
✓ Fast Shipping + Order Tracking
✓ Pickup In-Store Available
✓ Questions? Call Us: 1300 79 42 40
Estimated Arrival:
Between and .
Australian Made Two-in-One Kids Kart with Folding Pedals
Strolling with a kart is probably the most exciting and favourite play activity for kids. The thrill of scooting is no match for excitement compared to any other activity. But as the child buzzes cheerfully, the supervising adults also stay concerned about control and safety. This popular GO2 kart from Berg covers both these factors at once. Feature an anti-tipping four-wheeled design with exceptional ergonomics and a comfy handlebar. This kart has been engineered for top quality.
The kart has a pedal behind the front wheels. Which can be folded when pushing the kart for smaller kids. Or it can be easily folded out if you want the child to drive it. The pedal is independent of the handle to prevent slipping of feet around sharp turns. The saddle is very ergonomic and has been designed to suit kids of different heights. Making it great if your child is growing quickly. You can also add a push handle to your order if you want a push-on type of kart.
Features and Benefits
Learn to scoot then fold out the pedals [2in1!]
4 wheel stability
Non-slip seat & handlebars
Silent whisper tyres that never go flat!
Direct drive & ball bearings make pedalling light & easy
Ride forward & reverse
Unlike tricycles, the steering and pedals operate independently
Sleek ergonomic design prevents catching little feet on the pedals or rear wheels
Learning new skills made fun while enhancing physical and cognitive development
Make it a 3in1, add a push handle to keep control while they build confidence
Specifications
Dimensions (L x W x H) : 58 x 37 x 27 cm
Max user weight: 20 kg
Weight: 4 kg
Suitable for ages: 10-30 months
Shipping Information
All items ship from within Australia and take approximately 2-10 business days to arrive depending on your location. Read more...
Further Information
Note: Colour, tone, finish and style of actual products may differ from those shown in the product images. Props and anything other then the item as described are for demonstration purposes only and do not come with the item.