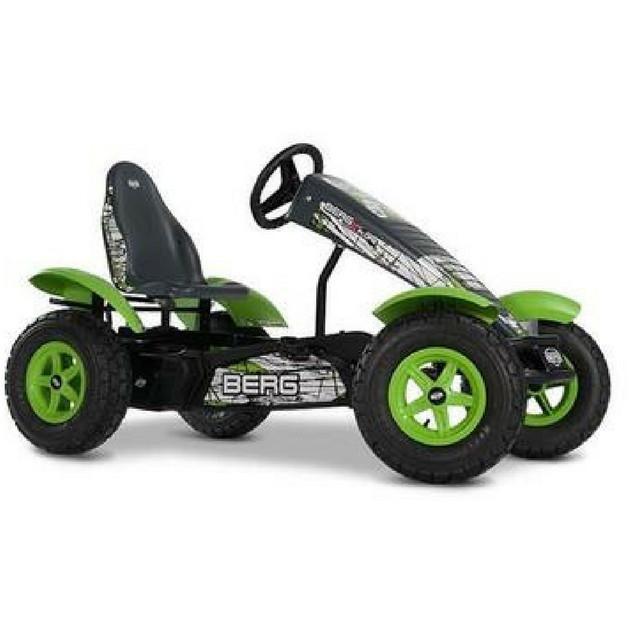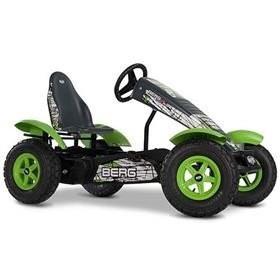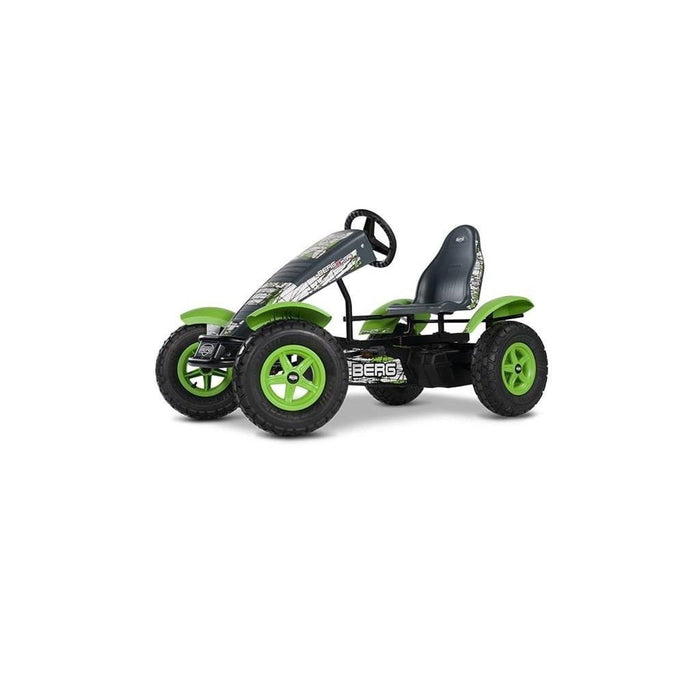 BERG X-plore Kids Off Road 3 Gear Ride On Pedal Kart
Sold out
✓ Fast Shipping + Order Tracking
✓ Questions? Call Us: 1300 79 42 40
The X-Plore, An Off Road Pedal Powered Go Kart For Kids, By BERG.
With its oversized, all terrain tyres, premium frame and 3 gear system, the BERG X-Plore pedal kart is a true off-road beast built for zooming and skidding through mud, over puddles or over sand and dirt! Its sturdy build ensures a super safe and comfortable ride on any surface while the gear system ensures any rider will be able to pedal over long distances, up hills or over rough terrain.
The BFR (Brake, FreeWheel, Reverse) system makes it easy to coast along without pedalling, which is perfect for those downhill slopes or when your legs need a rest once you have built up some speed. Applying back pressure on the pedals activates the brakes, bringing the kart to a stop (or skid, if you like) and then the pedals can be used in reverse mode - perfect for tight spaces or for recovering from a slide that went a bit too far sideways.
This kart is suitable for kids or adults alike thanks to the robust frame that can hold any rider up to the weight of 100kg. This premium kart requires very little to no maintenance and will last for many years to come for all ages. When will your off-road adventure begin?
Specifications
Length: 156 cm
Width: 84 cm
Height: 86 cm
Weight: 47 kg
Max Rider Weight: 100kg
Features
BFR-HUB: 3 Gears
Off-road tyres
Tyres: 40cm
Swing axle
Double ball bearing
Front spoiler
Front mudguards
Back mudguards
Optional Add Ons
Sport steering wheel
Board computer
Number plate
Farm exhaust
Spare tyre
Lifting unit
Front linkage
Heavy duty brake pads
Rollbar 
Shipping Information
All items ship from within Australia and take approximately 2-10 business days to arrive depending on your location. Read more...
Further Information
Note: Colour, tone, finish and style of actual products may differ from those shown in the product images. Props and anything other then the item as described are for demonstration purposes only and do not come with the item.