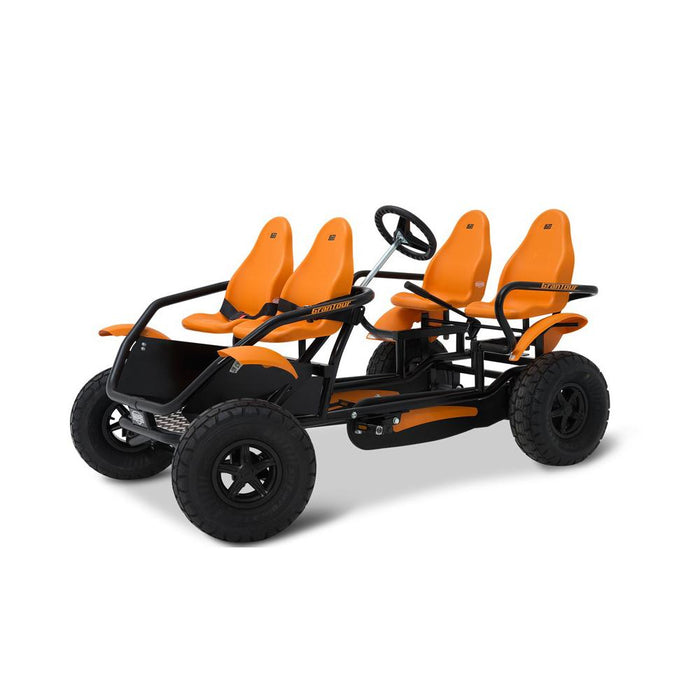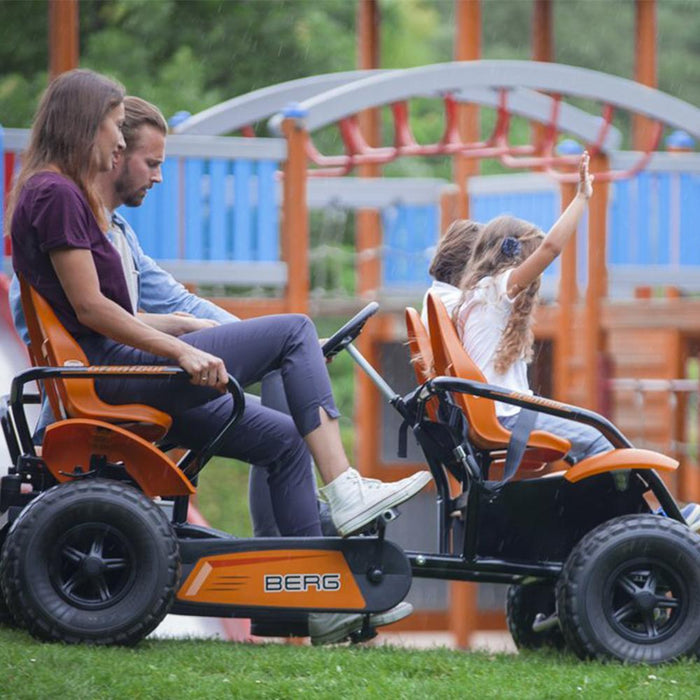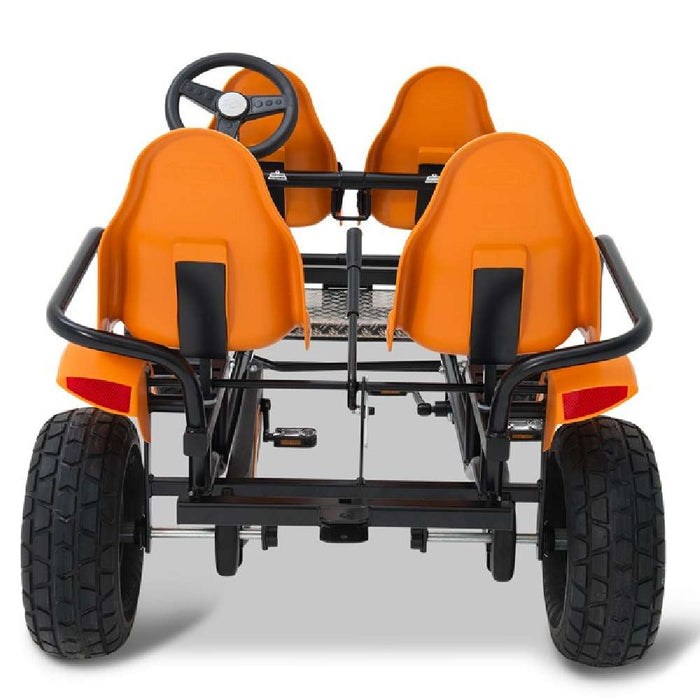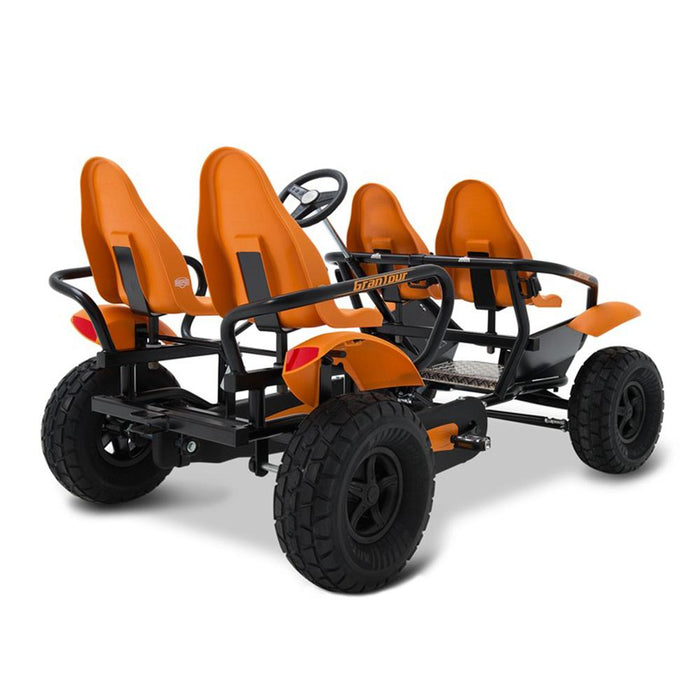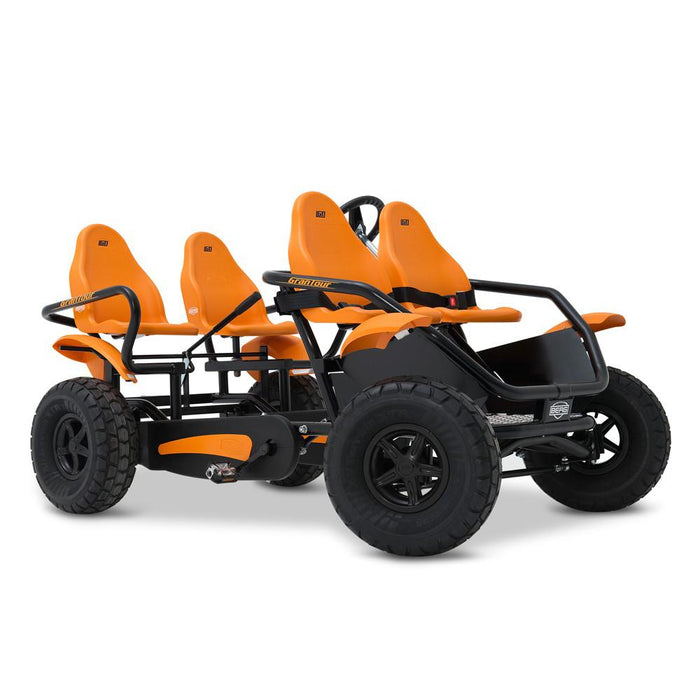 BERG Gran Tour Off-Road 4-Seater Family Ride On Pedal Kart
Sold out
✓ Fast Shipping + Order Tracking
✓ Questions? Call Us: 1300 79 42 40
Enjoy Riding Around With Your Family on Off-Road Terrains With This BFR Go-Kart
Give your guests a sublime experience of sightseeing seasoned with utter tranquillity using this gran tour off-road pedal kart. Designed as an off-roading vehicle for excursions, this kart can accommodate four people comfortably. You can seat two adults in the rear and two kids in the front. With each seat having a seat belt for safety. The kart features a robust frame for safety and thick, deep-tread off-road tyres so it can move smoothly regardless of the terrain.
The kart is steered by the person sitting on the rear left seat using an ergonomic wheel. The kart features a freewheel pedal drive system, where the pedal is used for movement and braking. It also has a hand brake for instantly halting the kart. Both riders sitting in the rear have to work the pedals for the kart to move. The striking orange and black colour combination make the kart look more appealing and also acts as a safety feature in unexpected situations. A must-have kart for estate owners, farm owners and tour companies.
Features and Benefits
Seating capacity of 4 people with seat belts
Thick off-road rubber tyres with deep treads
Rear seats can be easily and instantly adjusted
Equipped with a reliable hand brake and parking brake
Automatic freewheel BFR drive system
Freewheel pedalling for both rear riders
Suitable for smooth and rough terrain
Robust frame with a swing axle for optimal stability
Suitable for 2 adults and 2 children
Specifications
Shipping Information
All items ship from within Australia and take approximately 2-10 business days to arrive depending on your location. Read more...
Further Information
Note: Colour, tone, finish and style of actual products may differ from those shown in the product images. Props and anything other then the item as described are for demonstration purposes only and do not come with the item.